Use the Email answer type in a node to allow your user to submit an email address as a response. For instance, you can send a user a summary of responses or collect user email addresses in a database.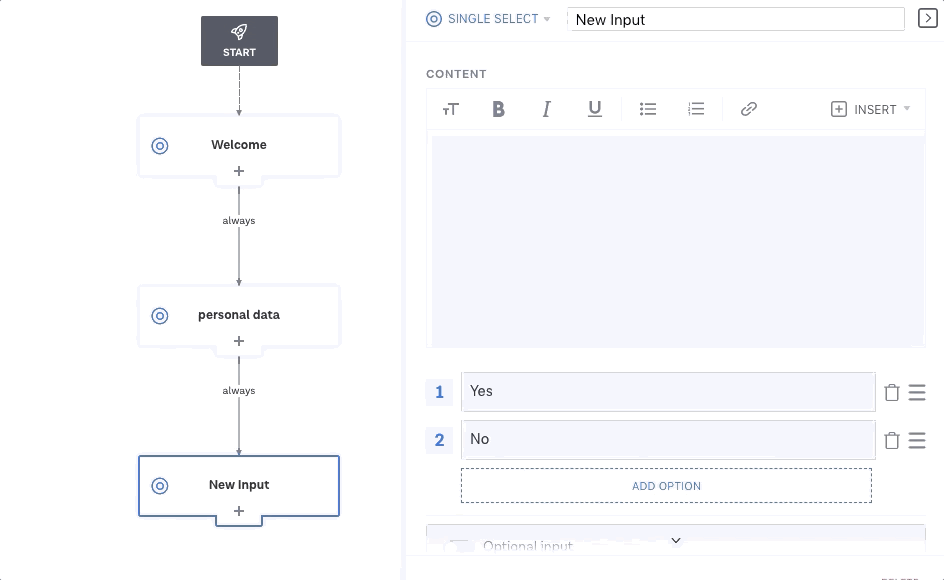 Example use cases
Email a summary of responses to your user
Collect your user's email so you can send them a summary of their responses to your module. Use the Email answer type to request their email address and then use the Send email action to dispatch an email.
Collect email addresses in a database for follow-up
If you connect BRYTER to a database, you can collect and store the email addresses of your users. This is especially useful if you want to contact them later. You can automate this process because the Email answer type validates each email address as soon as the user inputs it.
Parameters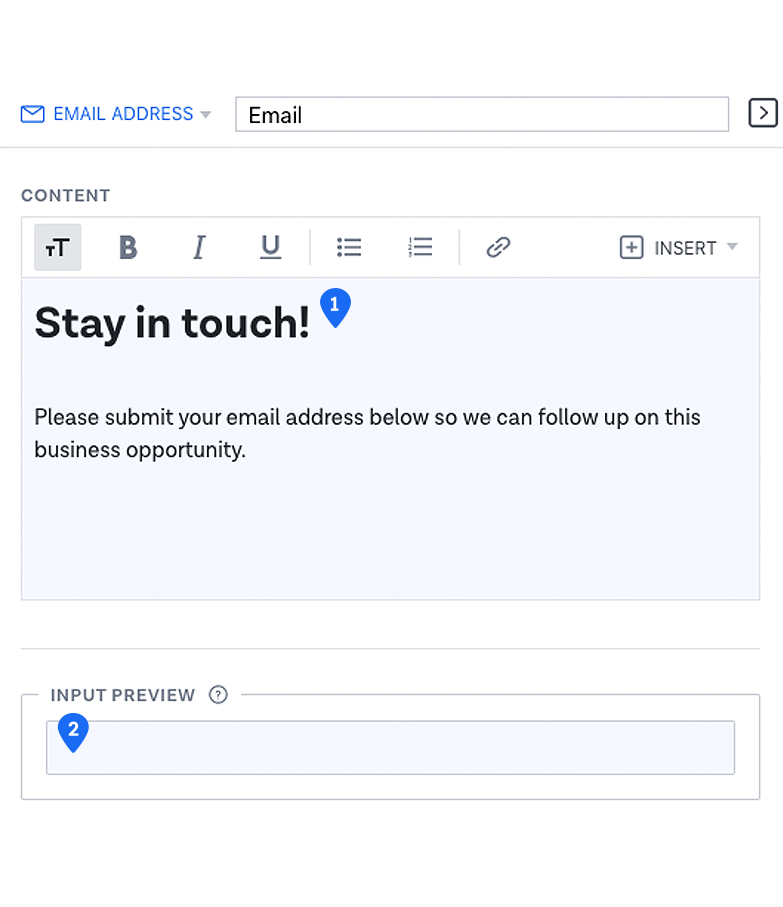 [ 1 ] Content
Use this area to ask your user to submit their email address. You can use the same formatting options available to you when you create other nodes in your module. As with other nodes, click on INSERT to add items such as conditional blocks, info blocks, or images.
[ 2 ] Placeholder text
Use this option to specify a placeholder text, such as "email address" to give your user guidance on the type of information they need to submit.
Keywords: adress; Adresse