In BRYTER, you can use a node to change a variable that was created by another node. This feature has a wide range of applications, as it allows you to make the value of a certain variable (e.g., of a contract clause) depend on end user answers.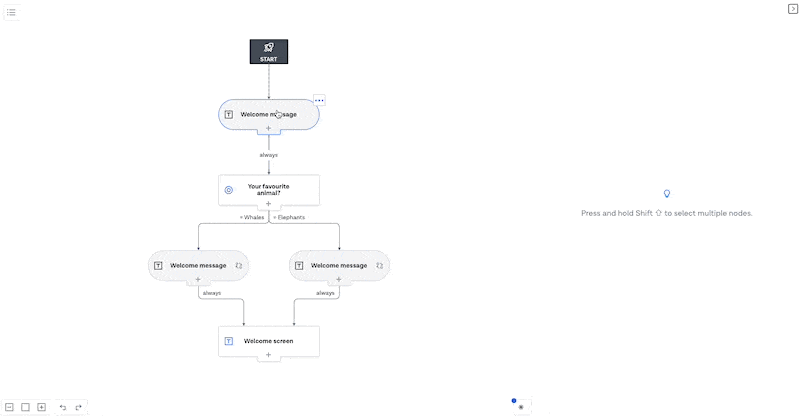 Variable updating
When creating a new node, you can make it update an existing variable that previously was created by another node. To do so, name the new node exactly like the existing one that created the variable.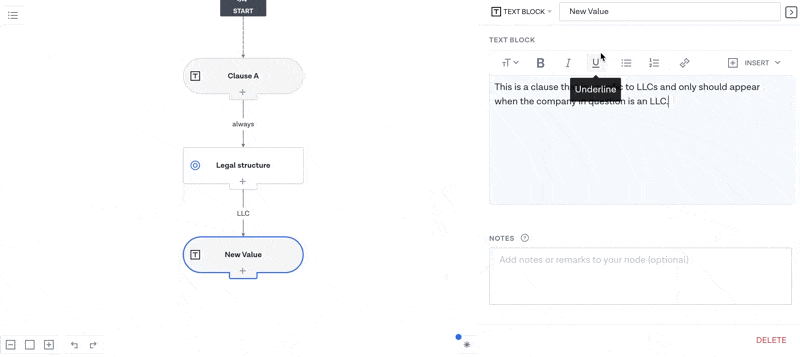 Updating a variable means that the node you have just created will not create a new variable. Instead, it will delete and replace the variable's current value with a new value. This allows you to have variables with context specific values that depends on end users answers.
To allow for updating, the variable types must match: A variable created by a Single Select Node can only be updated by another Single Select Node, a Multi Select variable by a Multi Select node, and so on. However, a variable from a Text Input Node can be updated with a Text Block Value node (or vice versa), as both variables are text variables. The same applies to number, date, and email address variables.
💡 To stop a node from updating another one, simply rename it.
Examples
Occasionally asked questions
I update a Single Select variable (or similar) and now I cannot change the answer options. What should I do?
This is intended behaviour: If you update a Single Select variable, then the configuration automatically is taken over from the node it updates (which is the first node up in the graph with the respective name). This is necessary to ensure consistency. You can change configurations, including answer options, in the original node.