As well as Inputs, Values and Actions, Transitions and Results are the main building blocks of BRYTER modules. Transitions navigate the user through the module using logical conditions and Results finish the module with a page or a link to another website.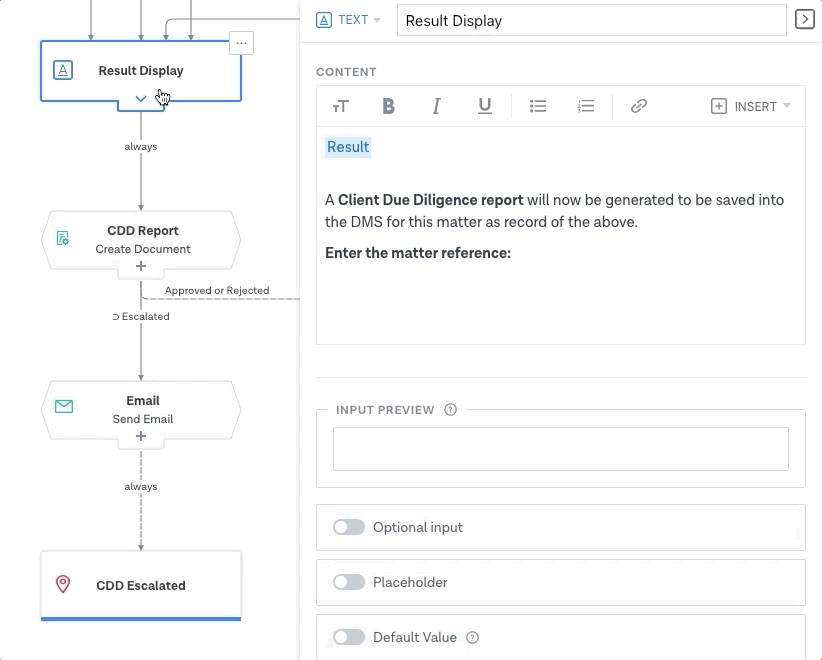 What are transitions
Transitions are paths between your Nodes. They determine the flow of your module depending on conditions set. A Node can be connected to multiple Transitions. Depending on the condition, which evaluates either the Input of a user or a value of an Action, the Transition which matches that exact condition will be chosen by the module as the end user makes their way through.
Conditional logic
In BRYTER conditional logic can be stored within Transitions or Conditional blocks. In case of Transitions, the evaluation of a condition means that the Transition can be passed, so the user will move along that Transition to the next Node. In case of Conditional blocks, a passed Condition means that the Conditional block will be shown. If the Condition turns out to be false, it will not appear to the end user. Read more about the flexibility of simple and multiple Conditions or how to group Conditions.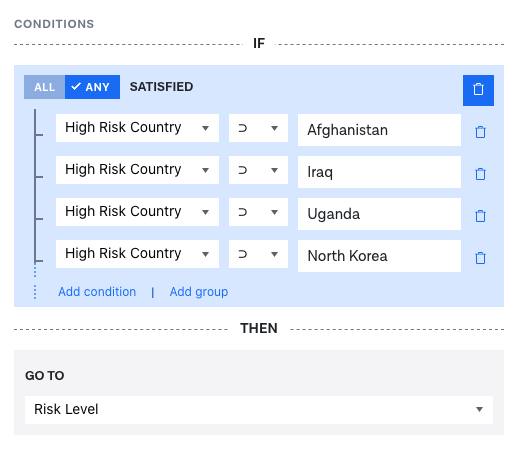 When do I need results
Every module needs at least one Result. Results set the endpoint of a module and mark a module as completed in the statistics page. Results are also used for security reasons, because when arriving at a Result node the module session is closed and the user cannot edit any of the inputs they have made. Results can be a single page (populated by the Content Editor when building a module) or they can also redirect to another website. This is especially helpful if you want to provide further information that is too comprehensive to place it on one page.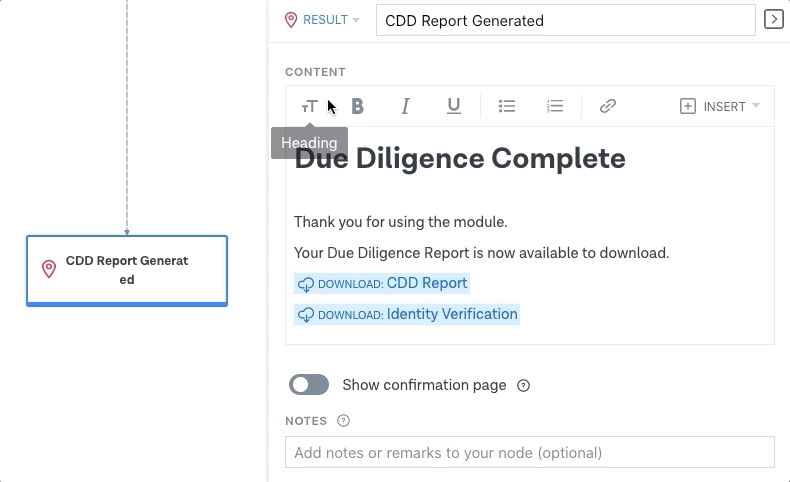 Switch between Results (that show as a page) or Redirects (that link to another website). With the Redirect option, it is also possible to link to another BRYTER module, meaning that you can 'chain' modules together to create advanced processes.