What does the organization activity show?
Similar to the statistics page of a module for an individual, you can analyze the performance not only of your module but of your entire organization. The organization activity displays all total and completed module sessions in the right column. The graph displays the whole activity over the last 28 days.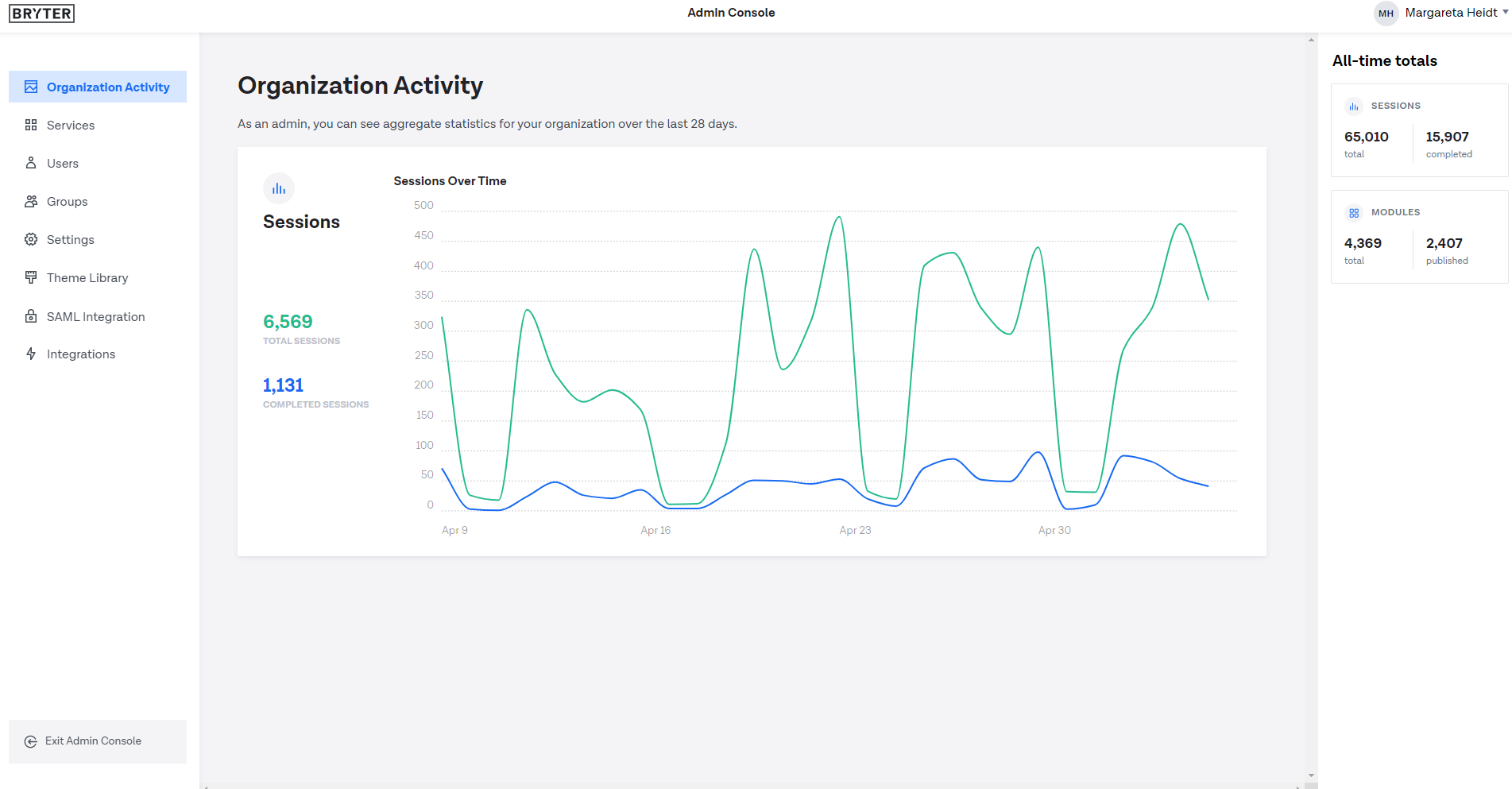 Why is the organization activity useful?
The organization activity allows admins to see how many modules have ever been built on their BRYTER tenant and how many are published (combined number of TEST and LIVE). The aggregate number of sessions can also display trends, for example, on which days are published modules used most often and if there's a large discrepancy total and completed sessions which hints at high drop-off rates. The latter could be used as an indication that some modules are potentially not engaging enough or too long and should be optimized.
The graph only shows the last 20 data points, i.e. any days with session activity whereas the statistics in the upper left corner display the all-time totals across TEST and LIVE modules, i.e. the the number of sessions and modules created since the tenant was activated.