If you are using Okta as your Identity Provider, you can map the groups you create in Okta to groups in BRYTER. For example, an Okta group called Legal team can map to a BRYTER group called Legal team, automatically assigning users in the Okta group to the BRYTER group.
Please reach out to your Customer Success Manager if you would like more information about using this functionality or if you are interested in mapping groups using a different identity provider.
What are Groups?
User groups are an easy way to speed up access management to your Applications. User groups can be created by admins and then used by both authors and admins to give access, e.g. to Applications. When access is given to the group, any member of the group has access. Members who are added to the group at a later stage will also automatically get access to those Applications.
Why do you need user groups?
User groups allow you to manage access to modules efficiently. One of your user groups might be your innovation or legal tech engineer team. Instead of adding each member of the team to each Application individually, admins can now create the user group 'innovation team' and add the entire team in one go to Applications by simply adding the user group innovation team.
How do you set up user groups?
To set up a group, you need admin rights to access the Admin Console. In your Admin Console, click on the tab "Groups".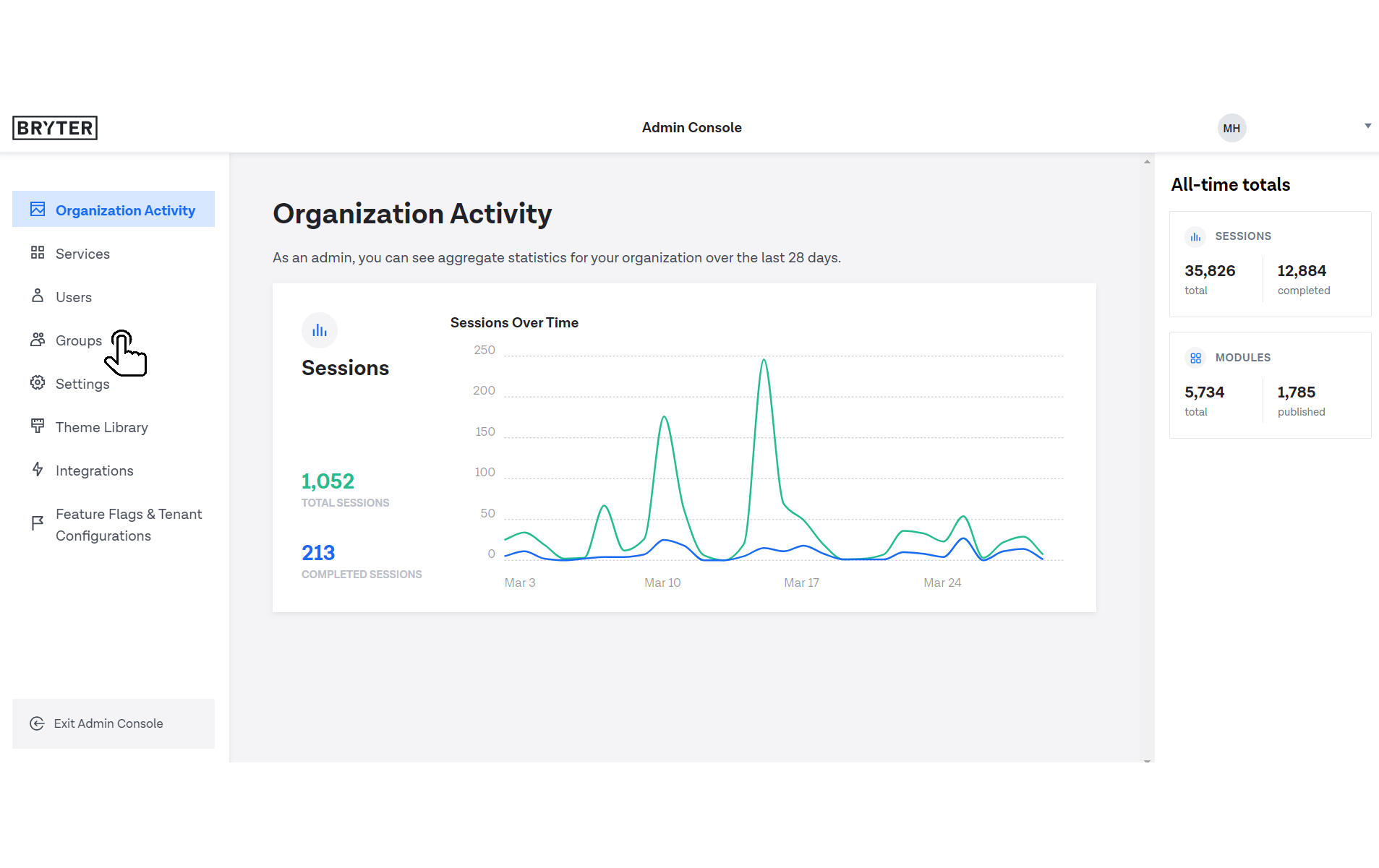 After clicking on + New Group you can set up a new user group by providing a unique name. Click 'Create Group' to set up and save the new group.

Please note that an error message will be displayed should another group with the same name exist already: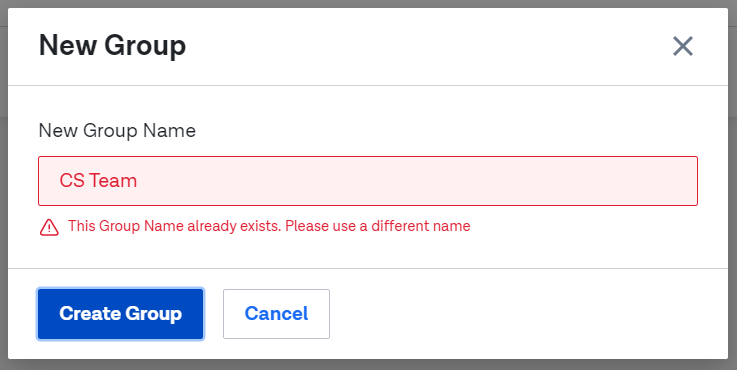 Once you created a group, you will be prompted to add the first members. Alternatively, click on 'Manage Members' to add group members. Note that these members must already exist in your User List (as Admins, Authors, or Users):

You can also edit the name, manage or add group members, and delete a group.

How do you use user groups?
In the Collaborators section of an Application, you can add individual collaborators and user groups that have been added to your tenant. The members of the added user group will be displayed in grey circles showing the initials of each member. Upon hovering over the circles, the full name of the member can be seen.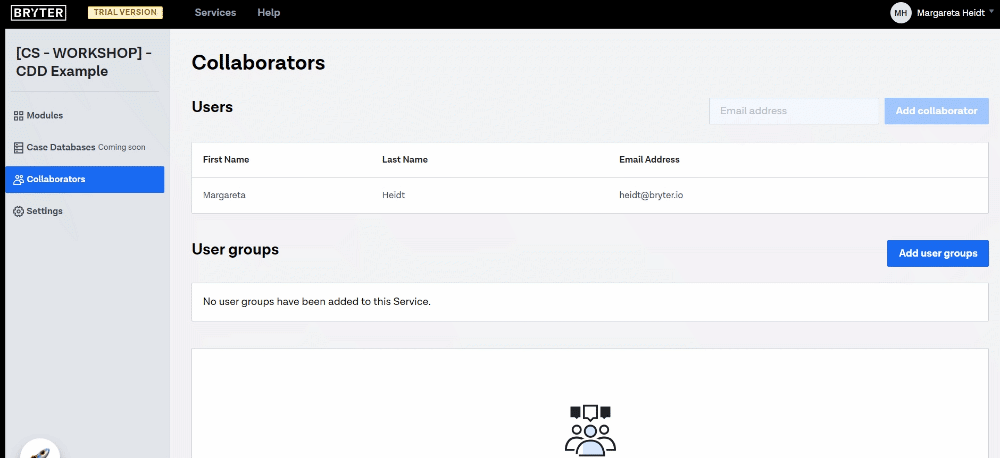 The added user group will be displayed in a dark gray circle in the Applications list. When hovering over any circle, the full name of the user group (or individual collaborator) will be displayed.

Use case examples and best practices
👍 Good use of user groups
provide access to several Modules within one or more Applications in one go
manage access to internal-facing Modules easily
👎 Bad use of user groups
create user groups with only one or two members: like this, you do not really save time or effort when adding groups instead of individual collaborators. Authors can still be added on a one-by-one basis to Applications
using user groups excessively to manage end-user access without SSO:
💡 Best practices
pay special attention to naming the user groups so it's clear which team is added once access is provided to the user group