With the Email Address node, it is now possible to create Email Address values in the editor. This allows authors to provide a default email address, which can then be referenced or updated e.g. through an Email Address input node, to use in send-email nodes.
We do this by using a new type of node called a "Value" node and choosing Email Address to create an email address to reference or update in the module. As an added benefit for BRYTER authors, the Email Address node also automatically assesses the validity of the set email address.
The Email Address node can be updated via a new email address a user-provided through an Email Input Node or by creating an email address through several referenced values when the composition of the email address is known.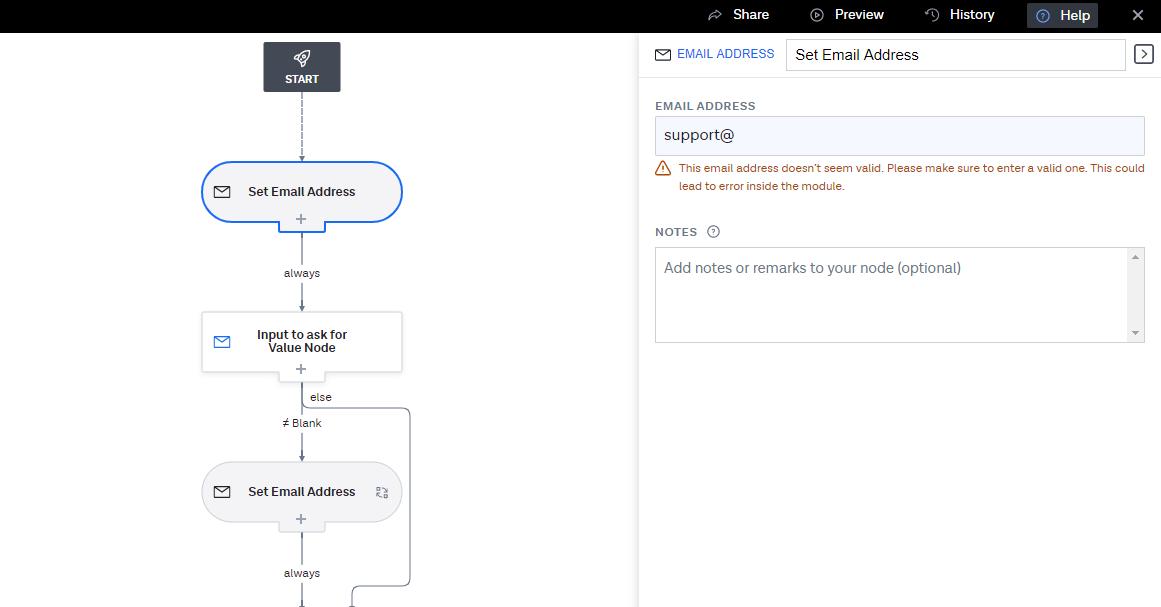 Example use cases
Create email addresses based on user input
If you already asked for the users' names and are aware of the composition of their work email addresses, you can reference their names and create the email address with an Email Address value node.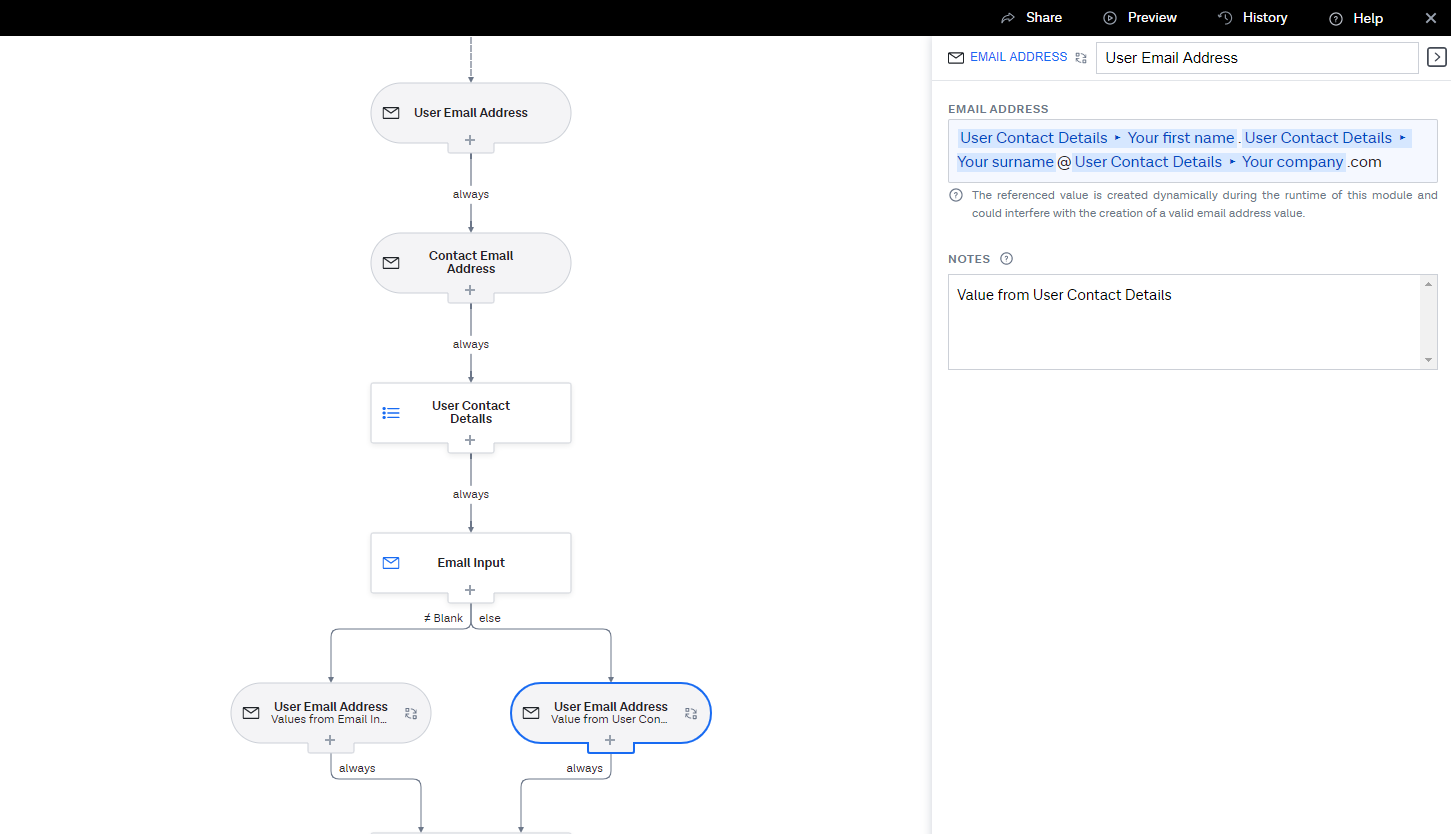 Route email addresses automatically without duplicating Send Email
When sending emails to specific people based on the module's logic, authors had to duplicate Send Email nodes. With Email Address values nodes, authors can now specify email recipients based on selected user input and reference the updated Email Address in a Send Email Action node: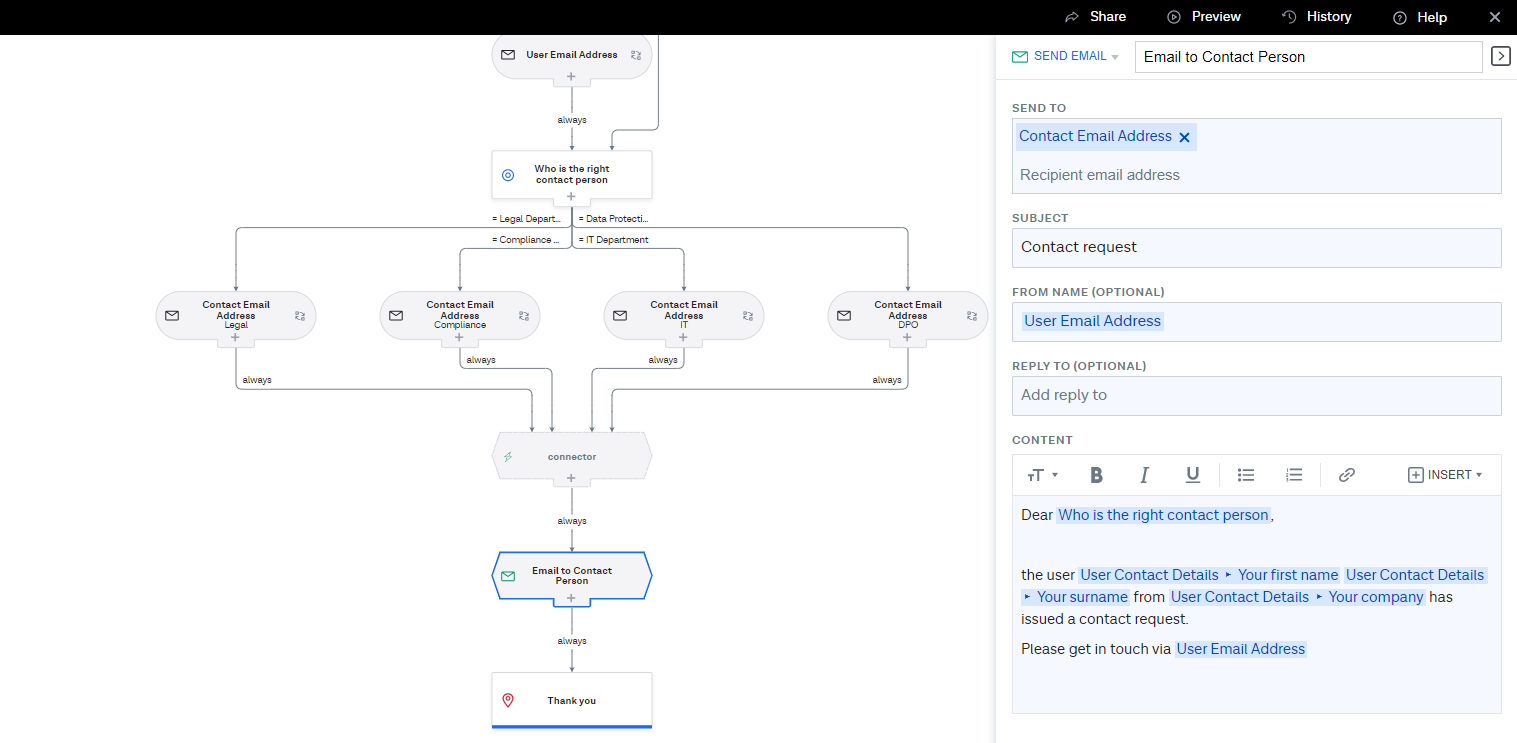 Keywords: adress; Adresse