A portal is one entry point that allows the end users to discover all of the published Applications that have been made available to them. You have one Portal per Client Environment. By creating a Client Environment a Portal is auto-created.
💡If you would like to know more about this feature, please contact your Customer Success Manager. They will enable the feature for you.
How to access a Portal
For each of your Environments, you now have a separate Portal. Each Portal has a unique URL that you need to open to see the content. You can find the link to each Portal in the Environments section of the Admin Console.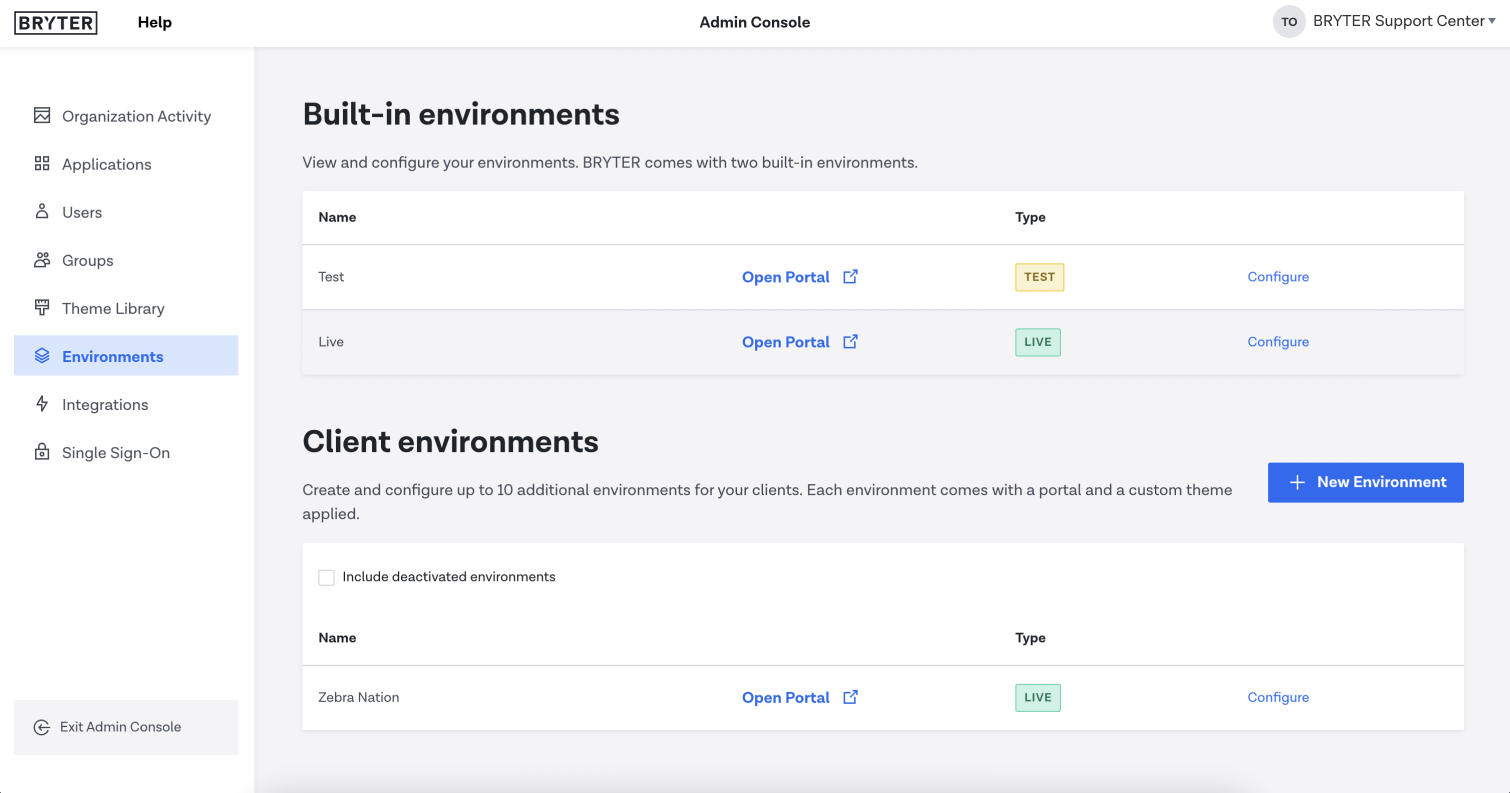 In the first iteration, the admin will need to share the URL with authors and end users, as they do not have access to the Admin Console. You can do that by simply copying the Portal URL from the browser.
The URL loads the portal UI that will be utilized by the end user.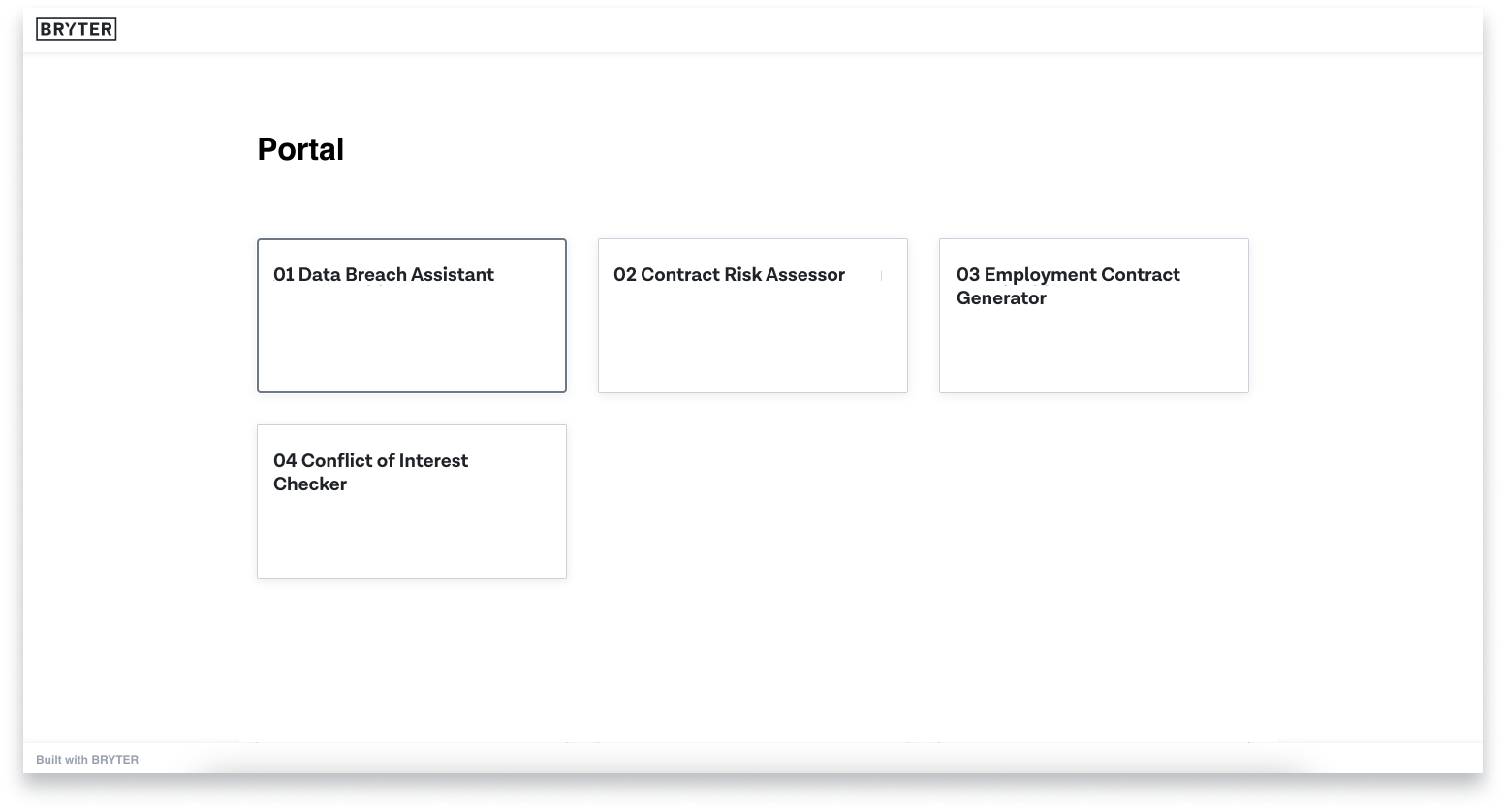 💡Should there be several published Applications, they will be listed in alphabetical order.
How to apply a custom theme to a Portal
You can select a custom theme for each Client Environment in the Admin Console. It is not only applied to Applications published in this Environment, but also to its Portal. The branded Portal will then use the same logo, fonts, and colors.

How to deactivate Portals
Your Customer Success Manager can simply disable the feature. Once the feature is disabled, none of the Portals will be accessible anymore. This has, however, no effect on the published Applications. They are still accessible via their specific URLs.
This might also be interesting for you: