Authors often want to display content to their end users without any input required. This node will create a wizard step that only shows the next and previous buttons.

Why or when do you need a content only node?
Whenever you simply want to display content (e.g., text information, videos, or images and document downloads), you just add a Content Only Input node to your graph. The user is only provided with information without being asked for input.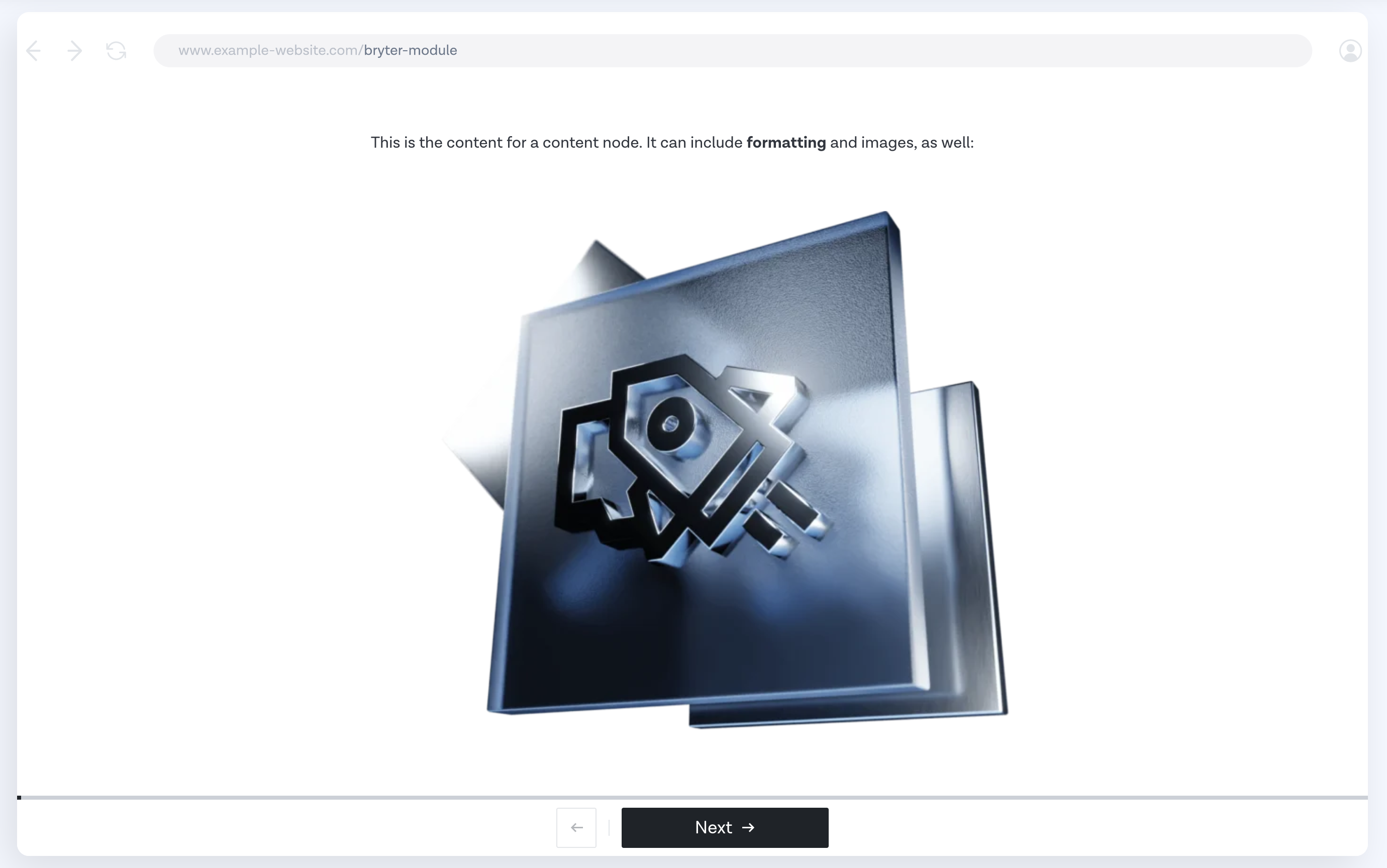 Example use cases
Preliminary result in a CDD check: After answering a few questions and providing inputs, the end-user will see a preliminary result indicating which type of CDD check is required (simplified, standard, enhanced, etc.) and will continue the process subsequently.
Preambles, section headers or info screen: At the start of your module you may only want to inform your end-users of the Terms and Conditions or you want to add a thank you page and downloads before finishing a session with a result node.
How to use the content only node
Content only node is listed under input nodes in a separate section after all the individual input nodes: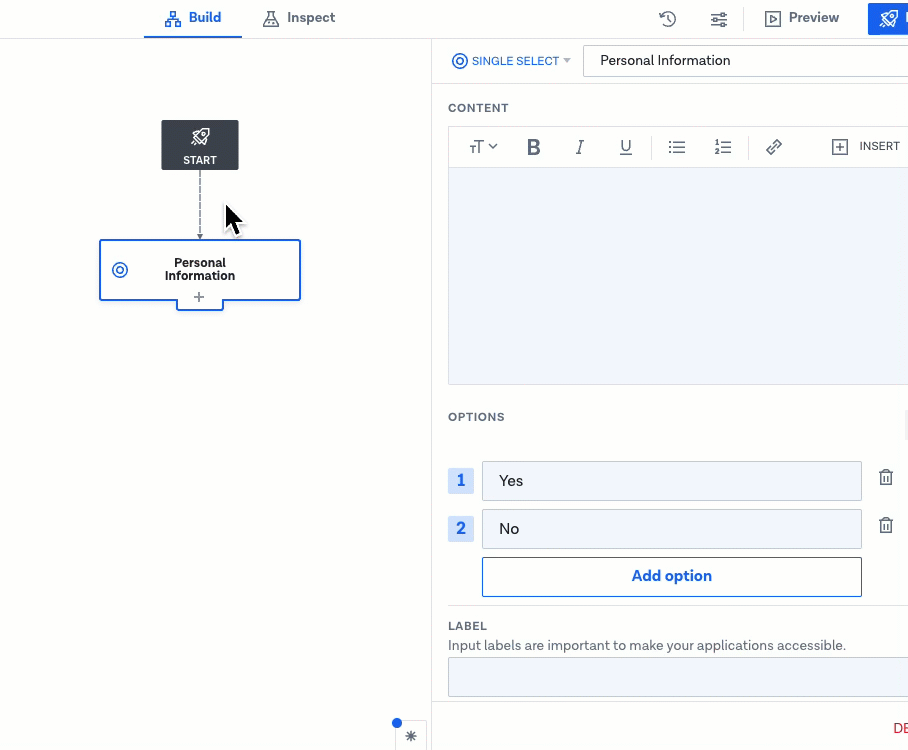 Once selected, the author can add the content, for example, a preliminary result "Client Due Diligence Required" or maybe a instructional embedded video or the terms and conditions for the use of the module.