What is Quick Check?
Quick Check is a real-time helper for modules to help highlight and fix common errors and offers suggestions on how to resolve potential issues. The Quick Check contains a list of Quick Check issues where errors are displayed with a red cross ❌ and suggestions are displayed with a yellow question mark ❔.
Why is Quick Check useful?
While not a full debugger, Quick Check will point authors at things they should double check or consider before publishing a module. This results in faster iterations and less errors on published modules.
How to use Quick Check
If errors are detected by Quick Check when you attempt to publish your module, you will see a warning message in the Publishing Panel: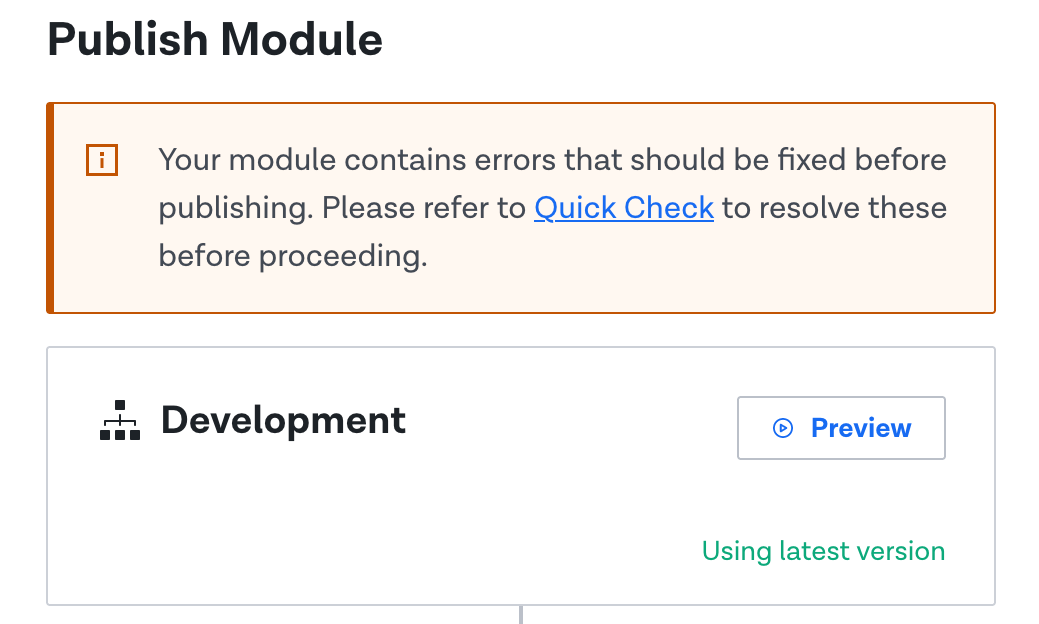 The Quick Check can be accessed from the highlighted link in the Publishing Panel or in the No-Code Editor by clicking on the asterix icon in the lower right corner of the graph screen. The icon will be highlighted with a blue dot when potential issues has been detected that an author should review.

After selecting the asterix icon, the Quick Check panel opens up and displays all identified issues in a tabular view.
Detecting issues
Detected issues fall into the following two categories:
Errors: things that will break when the module encounters (like no result node at the end of a path or broken conditions due to deleted nodes or changes of the node type)
Suggestions: things that an author should consider looking at. These are usually optional fields that may be safely ignored.

The list of issues will update automatically as issues are resolved or new ones appear, but an author can choose to "hide" an issue, if they do not want this issue to appear. These hidden issues can be made visible again by unhiding them or using the "show hidden" toggle.

Currently supported types of issues include:
Dead Ends: terminal nodes that are not result nodes
Unused Variables: defined nodes that aren't used elsewhere
Invalid Reference: references to nodes that no longer exist
Empty Content: nodes with empty content fields
Empty Inputs: nodes with empty but required input fields (i.e. date calcs)
Fixing Errors
Click on the Quick Check icon (asterix) and on one of the errors in the Quick Check. The Rich Text Editor panel or Condition Builder containing the error will automatically appear. Authors should now fix the error in question (see list above) and the error will disappear from the list of issues.
As soon as all errors have been fixed, the warning message in the Publishing panel disappears.
❕ Please note the limitations below and consider using Inspect mode in addition to Quick Check to uncover potential issues in the module's logic or content.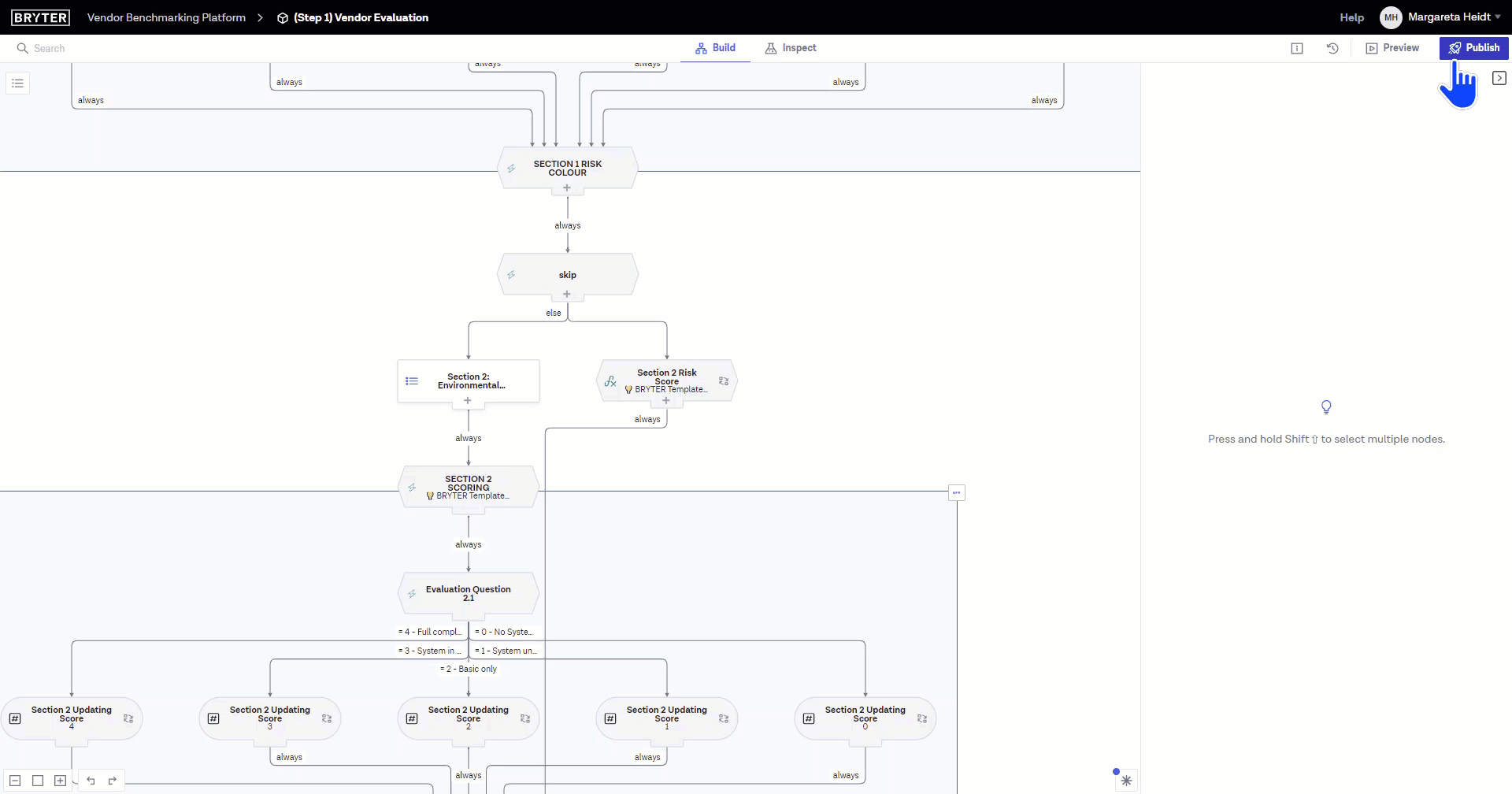 ❗ Known limitations
Please note that currently not all possible issues are highlighted through the quick check. The quick check does not determine yet whether all options from a single select node have exhaustive transition paths. We are continuing to work on this feature to include further possible issues in the future.