Please note that this is a beta feature which is still in development and needs to be enabled by your dedicated Customer Success Manager. For further information, please reach out to your BRYTER Customer Success Manager or support@bryter.io. Additional pricing may apply.
What is document view?
Document view allows you to display a PDF document in the published module's frontend next to the Wizard. You can either select a PDF document from a file upload node, a generated document, or by inserting a file retrieved from an integration.

How do I use document view?
First, activate the 'Document view' setting on any input or result node in the editor.

Once Document view is activated, choose the required PDF. Documents will be displayed when they have either been uploaded with a file upload node, can be retrieved through an integration, or from a Create Document action node with the format set to PDF.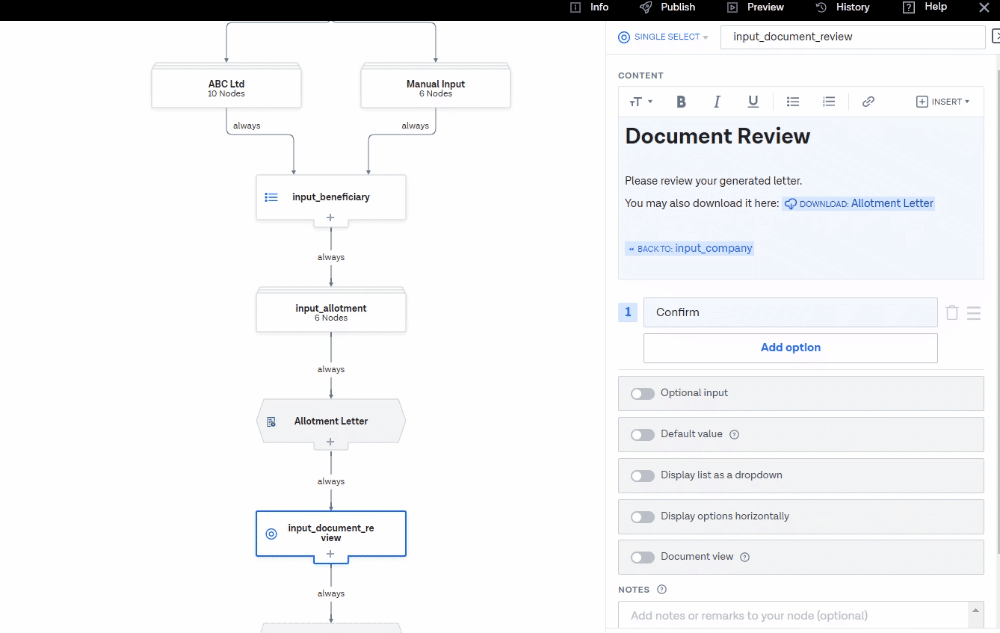 In the published module, the Wizard will be displayed on the left side of the screen and the document preview will appear on the right side of the screen once the user gets to a node where 'document view was enabled.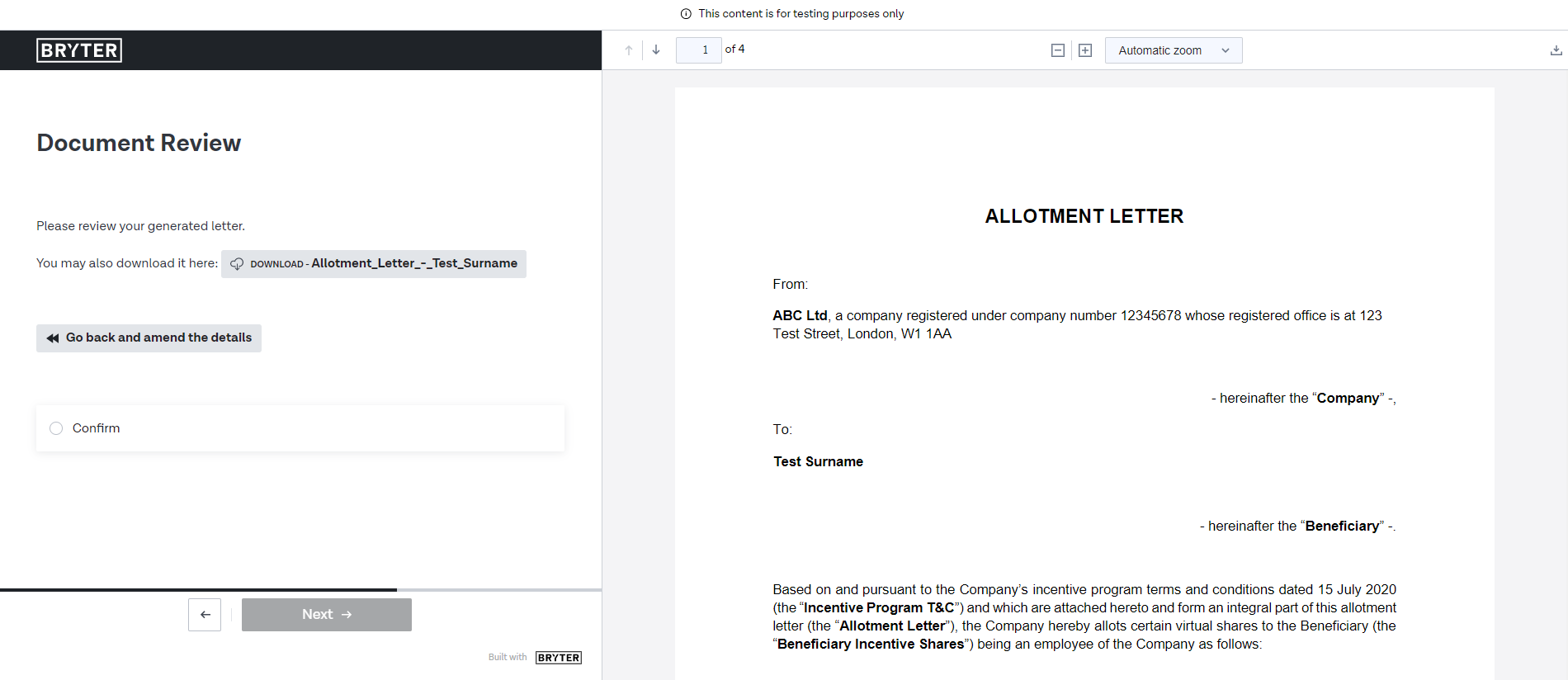 What can I do with document view?
Allow end-users to copy from the document displayed in the preview and paste into the Wizard
Show final, generated document in preview before allowing to download
Allow the end-user to keep track of the current state of document creation by adding document previews after each input node
Use case examples and best practices
👍 Good use cases for document view
Allotment Letter Generator
Contract Risk Assessment
NDA Generator or Reviewer
💡 Best practices
Keep in mind that only PDFs are currently supported. If you would like to provide a generated document also as a Docx- MS Word file, simply duplicate your Create Document action and set the format once to PDF and once to DOCX.
Add a link back to the input node when you use Document view to display documents that you are generating. This will allow users to quickly jump back and update or change their previous update. If they continue from there the changes will be displayed in the newly generated document in the preview