Modules now offer a Module Summary accessible from the 'Info' button. Authors can now include information about the module to remind of its purpose, its status or review dates, contact details, or to communicate with other collaborators around process.
A module summary can be leveraged as a flexible communication tool around the status of a Module and its intended use or target group. The module summary can be opened by clicking on the 'Info' icon.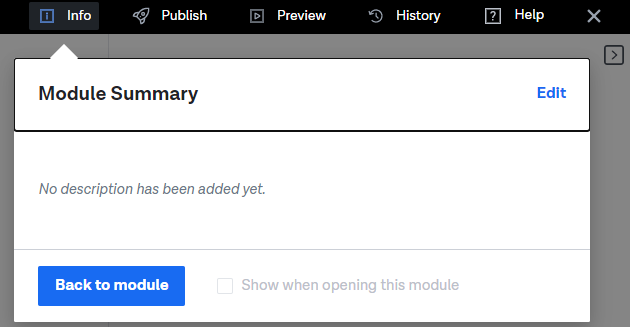 After clicking 'Edit', you can add your module summary and save the content by clicking on 'Save'. 'Cancel' will delete the newly added content. Once you populate your module summary with content, you can choose to show the summary every time the module is opened. This will allow authors to communicate critical information to collaborators, or remind themselves of where they have left off.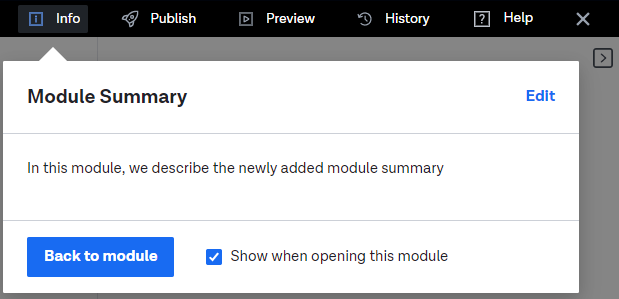 The default of the module summary once content has been saved, is to always show when opening the module. If an author wants to disable the module summary from popping up, they need to uncheck the box next to 'Show when opening this module'.

In the editing mode, you can also format the text and insert tables, emojis, images, or videos to enhance the information content of your module summary further.