In addition to Text, Number, Date, and Email Input Nodes, Single Select and Multiple Select Nodes are now able to store default values. If a default value is set, the text field or input option is pre-filled with the pre-defined value. A user can change this value if they want simply by typing their answer into the field or selecting a different option.
Setting up Default Values in Input Node settings
| | |
| --- | --- |
| Number Input | Text Input |
| | |
| | |
| --- | --- |
| Email Input | Date Input |
| | |
Setting up Default Values for Single-Select Nodes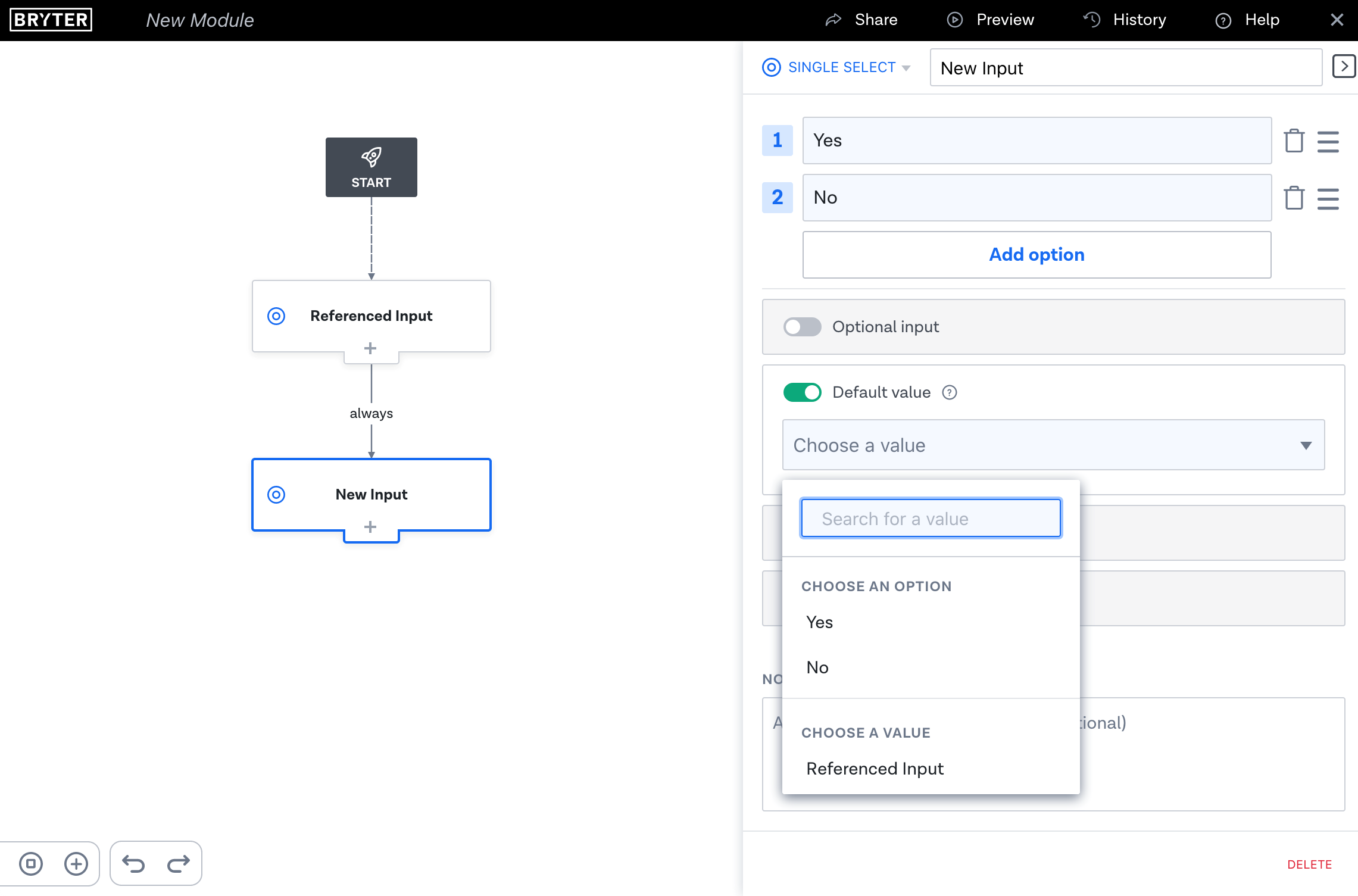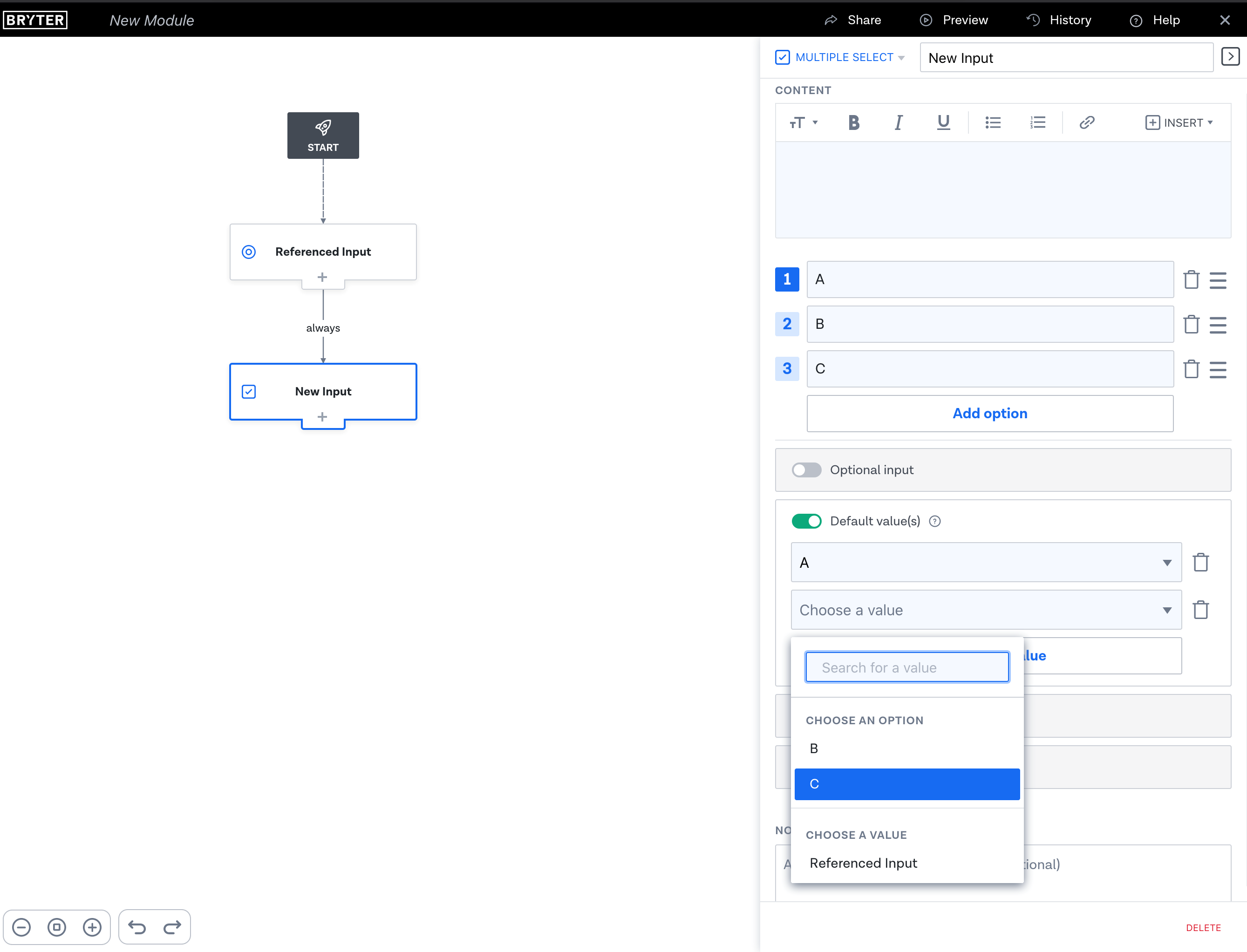 Example use cases
Response summary
A typical use case would be building an interactive response summary, which would use a Multi-Input with pre-defined values. It would behave like a pre-filled form. A user could correct mistakes or change their previous response if they want without clicking back to the original node with a linkback.
Speed up test runs or user walk-throughs and pitches or demos
Defining default values can not only speed up and improve your users' experience but can also help authors to do quick test runs of your Module. By providing default answers, you can also improve the usability of your Module or nudge users towards a specific option.
Keywords: default value; summary; Übersicht; Zusammenfassung; response overview; pre-select