Transitions are among the main building blocks of BRYTER Modules. Transitions navigate the user through the Module using logical conditions.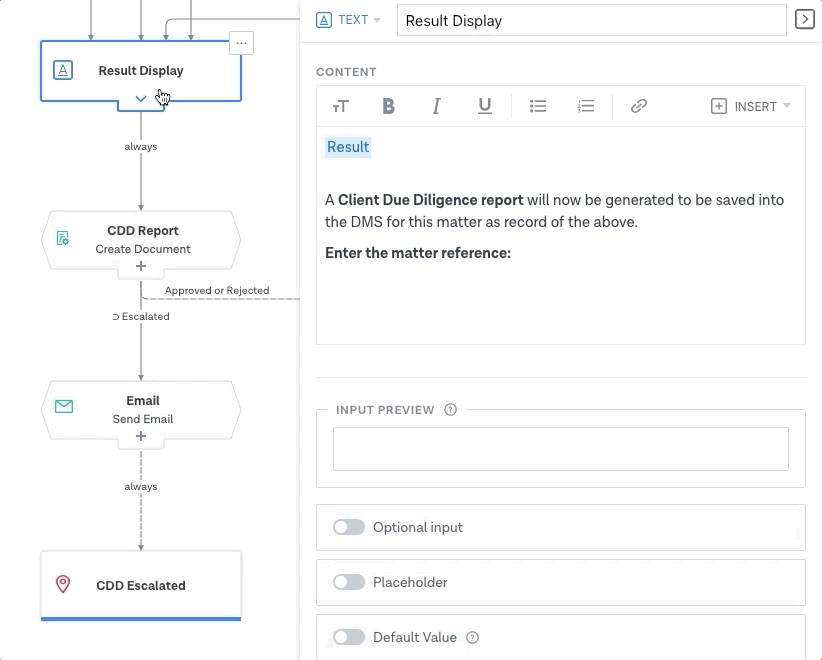 What are Transitions?
Transitions are paths between your Nodes. They determine the flow of your Module depending on the conditions set. A Node can be connected to multiple Transitions. Depending on the Condition, the matching Transition will be chosen by the Module as the end-user makes their way through.
Conditional logic
In BRYTER conditional logic can be stored within Transitions or Conditional blocks. In case of Transitions, the evaluation of a condition means that the Transition can be passed, so the user will move along that Transition to the next Node. In case of Conditional blocks, a passed Condition means that the Conditional block will be shown. If the Condition turns out to be false, it will not appear to the end user. Read more about the flexibility of simple and multiple Conditions or how to group Conditions.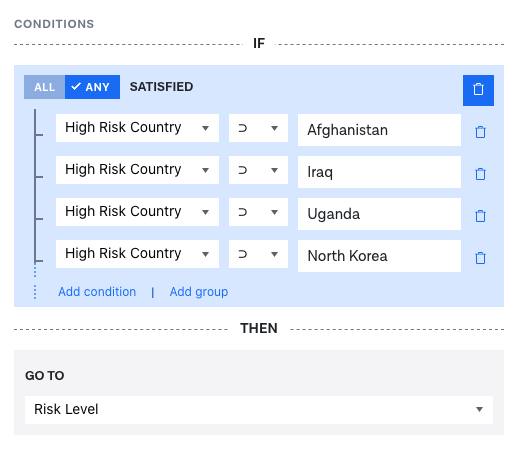 What is the GO TO picker?
The Go To picker allows authors to change the destination of a Transition quickly and now also allows you to search for the correct destination Node.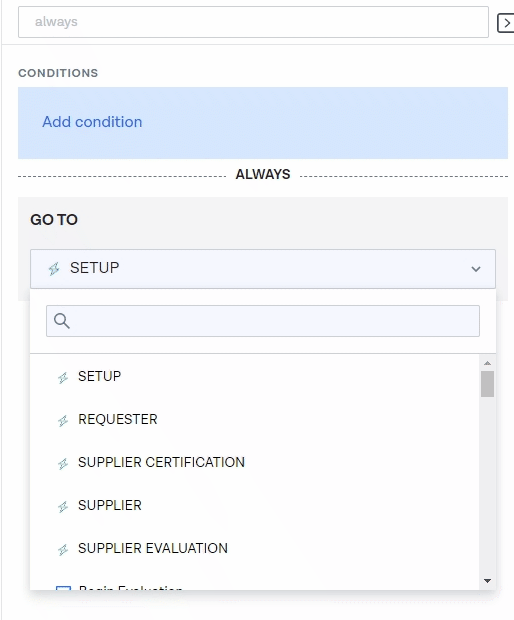 Why use the GO TO picker?
Especially in larger modules you might want to add new transitions or change the destination of an existing transition that lead to nodes further down in your graph. This often requires zooming out the graph and then finding the correct destination node. With the Go To picker you can create a transition leading to a node right underneath and then simply change the destination by searching for the label (the name) of your destination node.
How to use the GO TO picker?
Example: Change the existing destination node
Circumvent a group of nodes by changing the current destination node. Click on the existing transition and change the destination in the GO TO picker.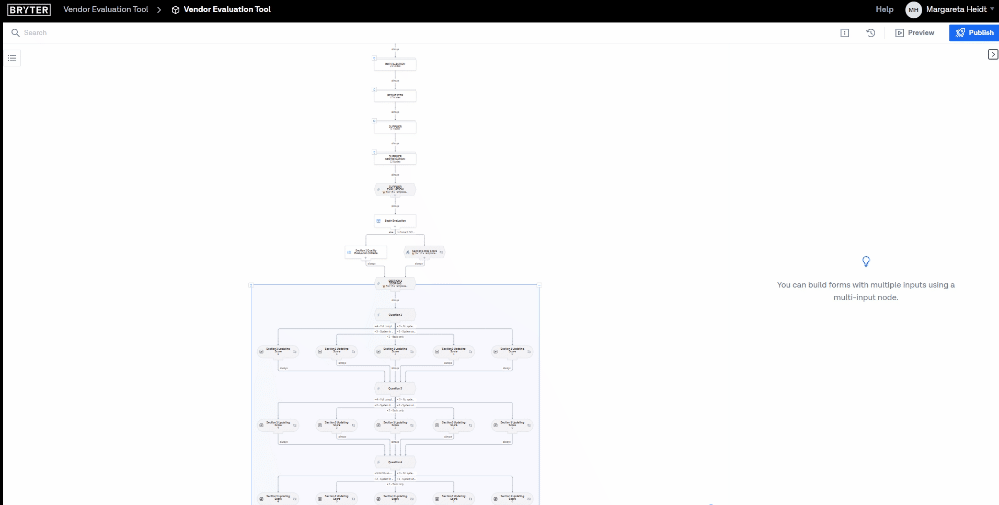 Example: Navigate to a node located very low in the graph
Simply create a transition leading to another node and then change the destination in the GO TO field by searching for the label of the actual destination node.