Surveys and questionnaires are a common use case where many features of BRYTER can be utilized to provide users with an enjoyable experience. Compared to many other questionnaire tools, you can use referencing or conditional textblocks to create an individualized survey. Assigned numeric values (or updated number values) can also be used to instantly measure responses on a Likert scale as demonstrated below.
A step-by-step guide to creating a Likert scale
1. In a single-select input node (standalone or sub-input in a multi-input node) in your module add the answer options on a scale, for example strongly disagree to strongly agree with a neutral answer option and several options between.
2. Click on the context menu ⚫️⚫️⚫️ for OPTIONS in a single-select node.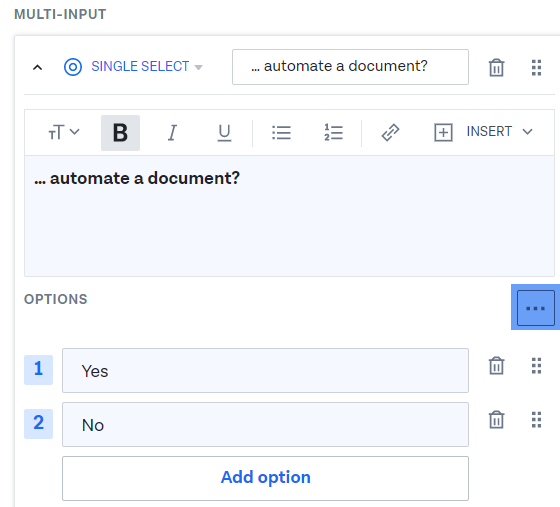 3. Select Assign values to options.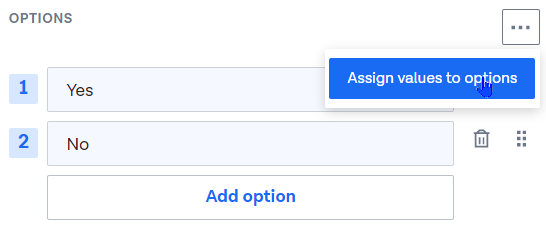 4. Add assigned values to all the options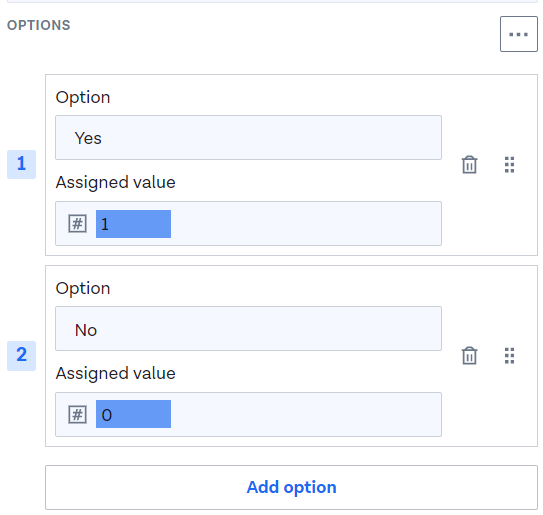 5. Use assigned values for number calculations, transitions, or similar further down in your graph
In a transition: The assigned value can be selected in the value picker and will be displayed underneath the single-select input node.

In a calculate action: The assigned value can be added like any other number value through @-referencing.

Example use cases
Questionnaires with a Likert scale
If your questionnaire includes a so-called Likert scale similar to the one below, you would have a single-select node with 9 options ("Strongly disagree", .... "Neither agree nor disagree", ... "Strongly agree") and would need to add 9 updated value nodes to assign a number value to each option.

With numeric values assigned to such a node, authors can save time and can build modules with fewer nodes.
Related articles:
How to Use Checkboxes in a Document