Use Link back to enable the user to go back to a previous node. For instance, you can combine Link back with Referencing and allow users to easily access and edit previously entered information. You can create a Response Summary to provide users with an overview of previously submitted information before they have completed the module, or create links to take users back to previous steps, to help them obtain different results in a quicker and more convenient manner.
Exemplary use cases
Let users review and edit previously entered information
Mistakes happen: Using Link back allows you to create a review screen and enable users to detect typing errors and other mistakes. Simply by clicking the relevant link, users are led back to the selected step. The field will be pre-filled or pre-selected and can easily be amended to fit the desired response. If necessary, a new subsequent path through the module is triggered and the user is led through a different, more appropriate set of questions.
For example, you can use this method to create Link back links in a Response Summary. A response summary is usually placed in the last input node prior to the result and summarizes all user responses.
Questionnaire: Interim Results
Not all roads lead to Rome: If your module is a Questionnaire, you may want to try implementing Link back within Interim Results. Different answers can trigger different paths within the module. Based on the user's choice of answers, a different Interim Result can be displayed to the user. The use of Link back allows the user to go back and change an answer in order to obtain a different result, thereby following a different path in the module.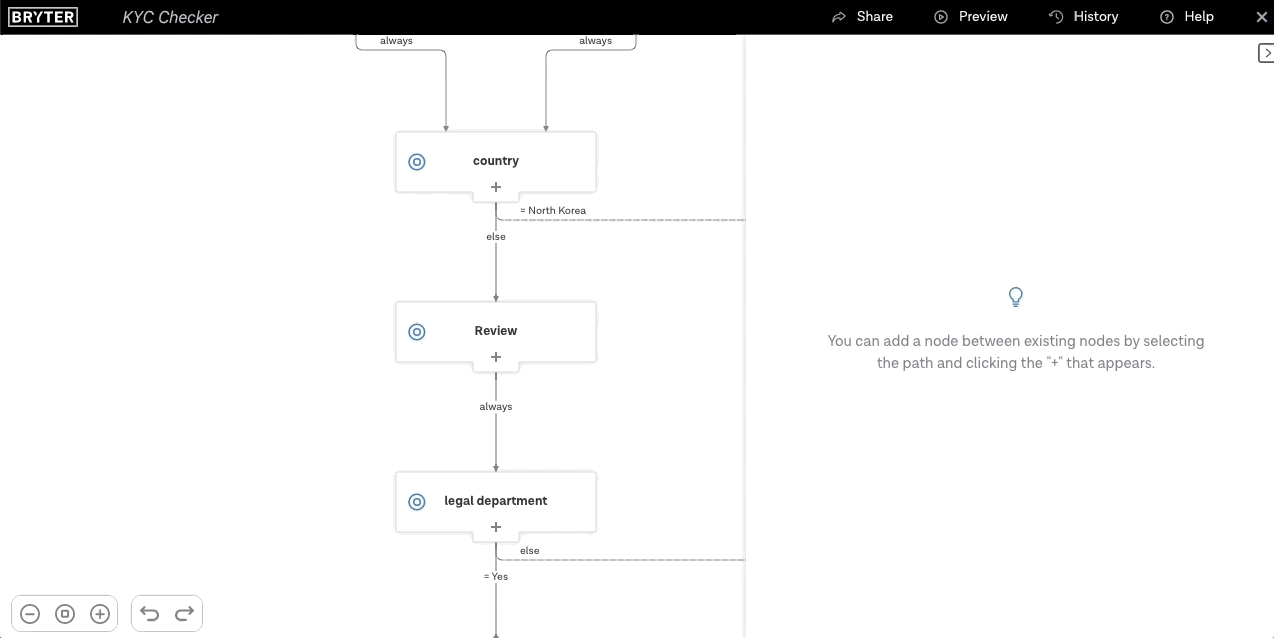 Procedure
To insert a back step link, follow the steps below:
From the content area of a node, click on INSERT.
Select Link back to from the dropdown menu.
In the list that appears, choose the input node to which the link should go back.
Note that link back links can only be inserted in input nodes. You cannot insert link back links in action nodes, result nodes, docx templates, or other places. In order to link back to an input node, the node has to have been traversed. Once you select your desired node, the link text is automatically taken from the label of the node. However, by clicking the link back link you can also set a different link text. The link back link will blend in seamlessly and match the active theme of the module.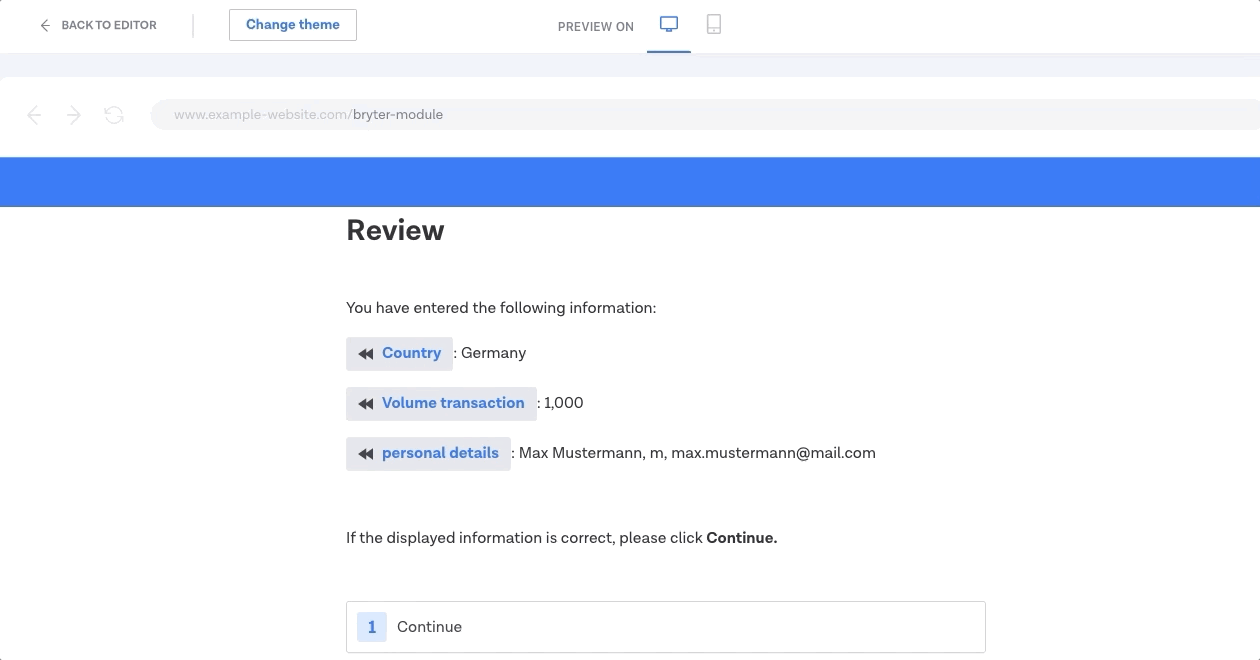 The Review Screen shows that the user has selected the wrong 'Country of origin'. A simple error, that can be easily fixed with the Link back feature. By clicking 'Edit your data', the user is led to the corresponding input node. Here, the user can fix the mistake and continue on with the questionnaire.