Upon termination of the services for which BRYTER is processing personal data, BRYTER shall, upon customer's request, and subject to limitations described in this policy, return all personal data in BRYTER's possession to customer or securely destroy such personal data and demonstrate to the satisfaction of customer that it has taken such measures, unless applicable law prevents it from returning or destroying all or part of personal data.
Each customer can always exercise its right to be forgotten at any time using the data deletion order.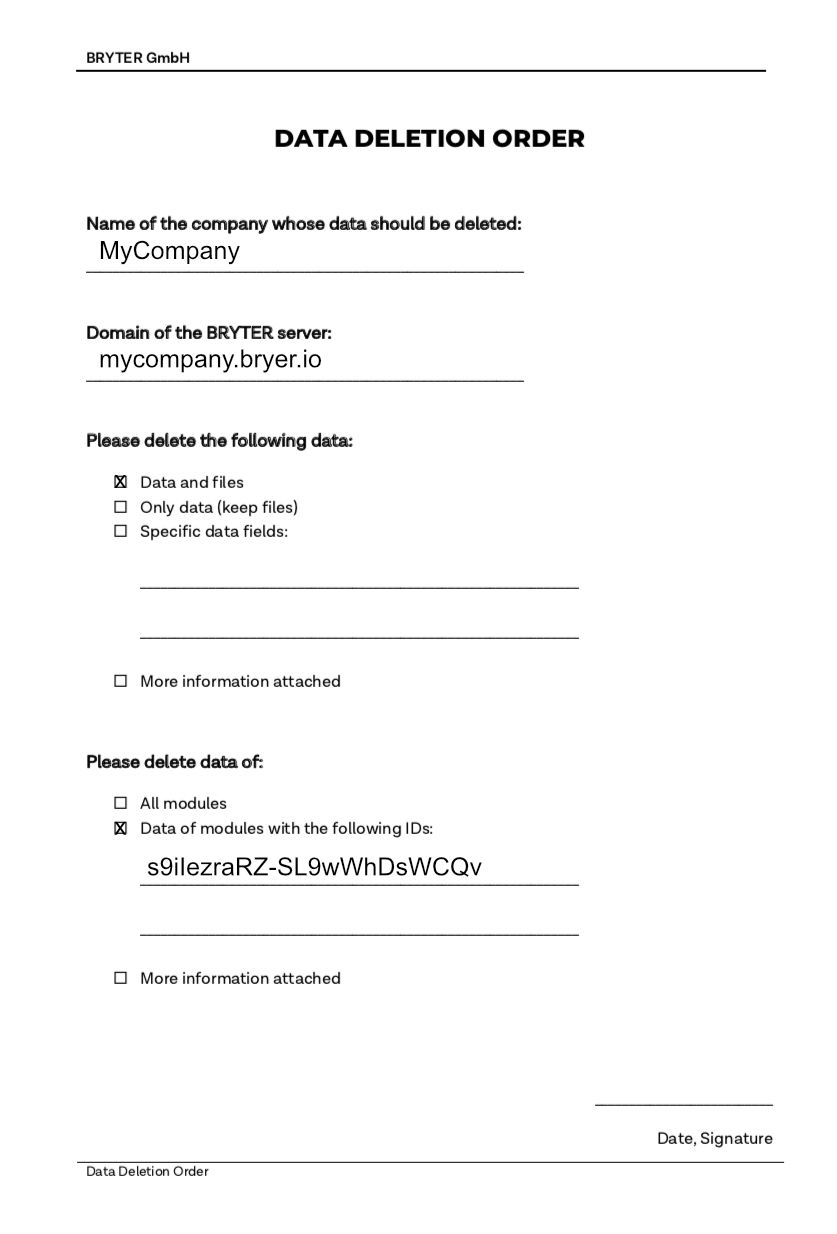 Use this template and send a completed version to your customer success manager. You can choose whether you want to delete files (all generated documents) or specific data. If you want to delete data only from specific modules, you need to provide the module ID.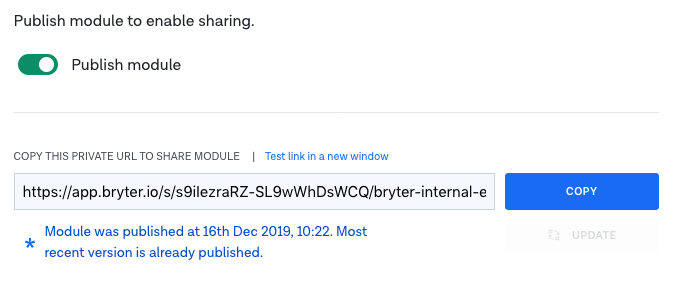 You can lookup your module ID in the publishing settings. In this case the module ID is: s9iIezraRZ-SL9wWhDsWCQ