There are multiple ways to deploy a BRYTER module to make it accessible to your users. Modules can either be deployed as a standalone responsive website or embedded in an existing solution on the public web or a private intranet.
Standalone website on desktop or mobile
You can distribute your module, by sending a link, which is generated by BRYTER via email to your users. They will access a website which is solely your module. You can learn about various protection options to limit access to your module at the end of this article.
Public embedded solutions
BRYTER modules can be embedded via iFrame technology in an existing website which is publicly available. This is useful if your module should reach a broader audience by allowing free access to it. Modules come with themes that match your corporate identity, so they integrate seamlessly into your website.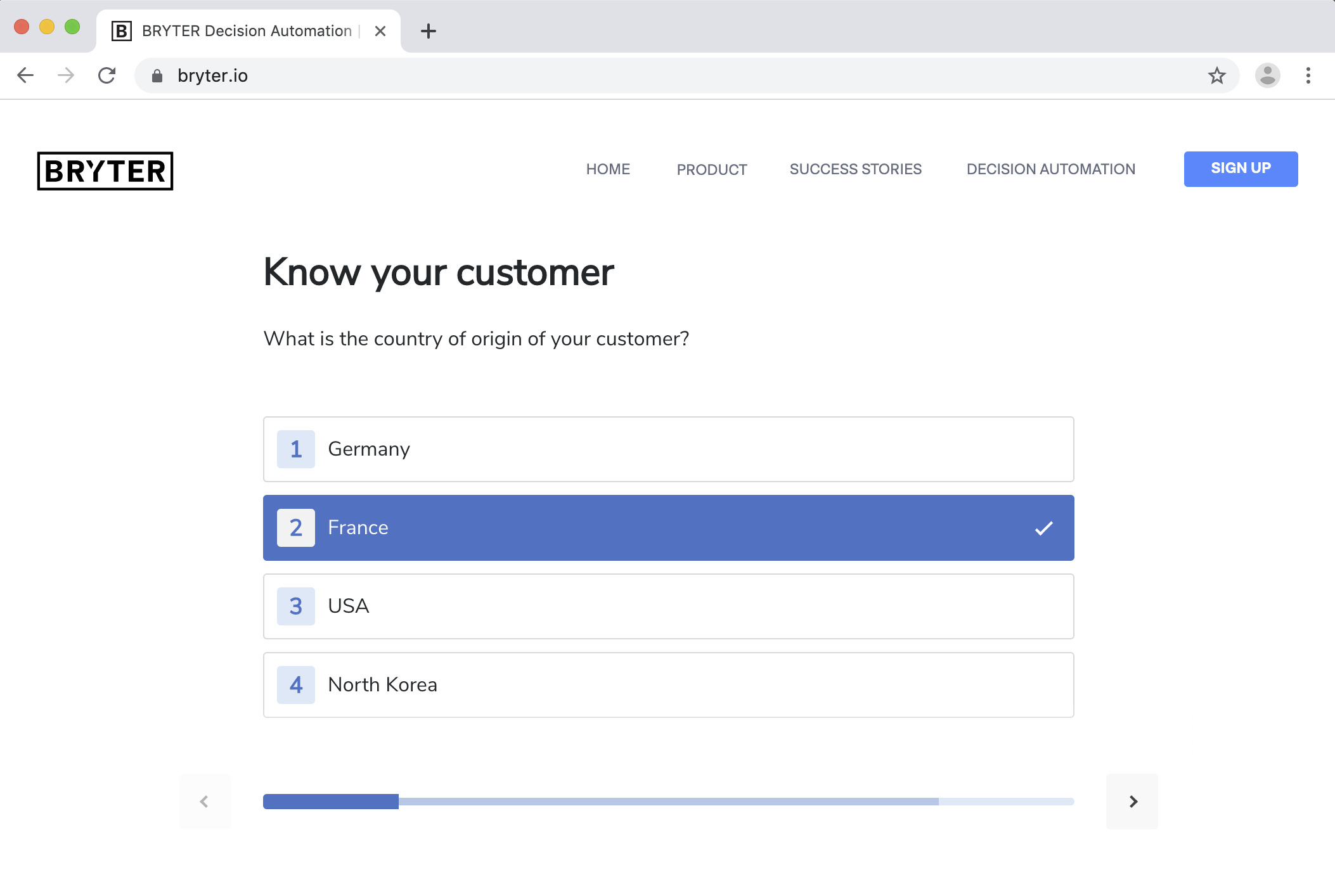 Closed embedded solutions
If your module is targeted for internal usage, you can embed in existing intranet solutions like Microsoft Sharepoint. The technical implementation is the same as with public websites.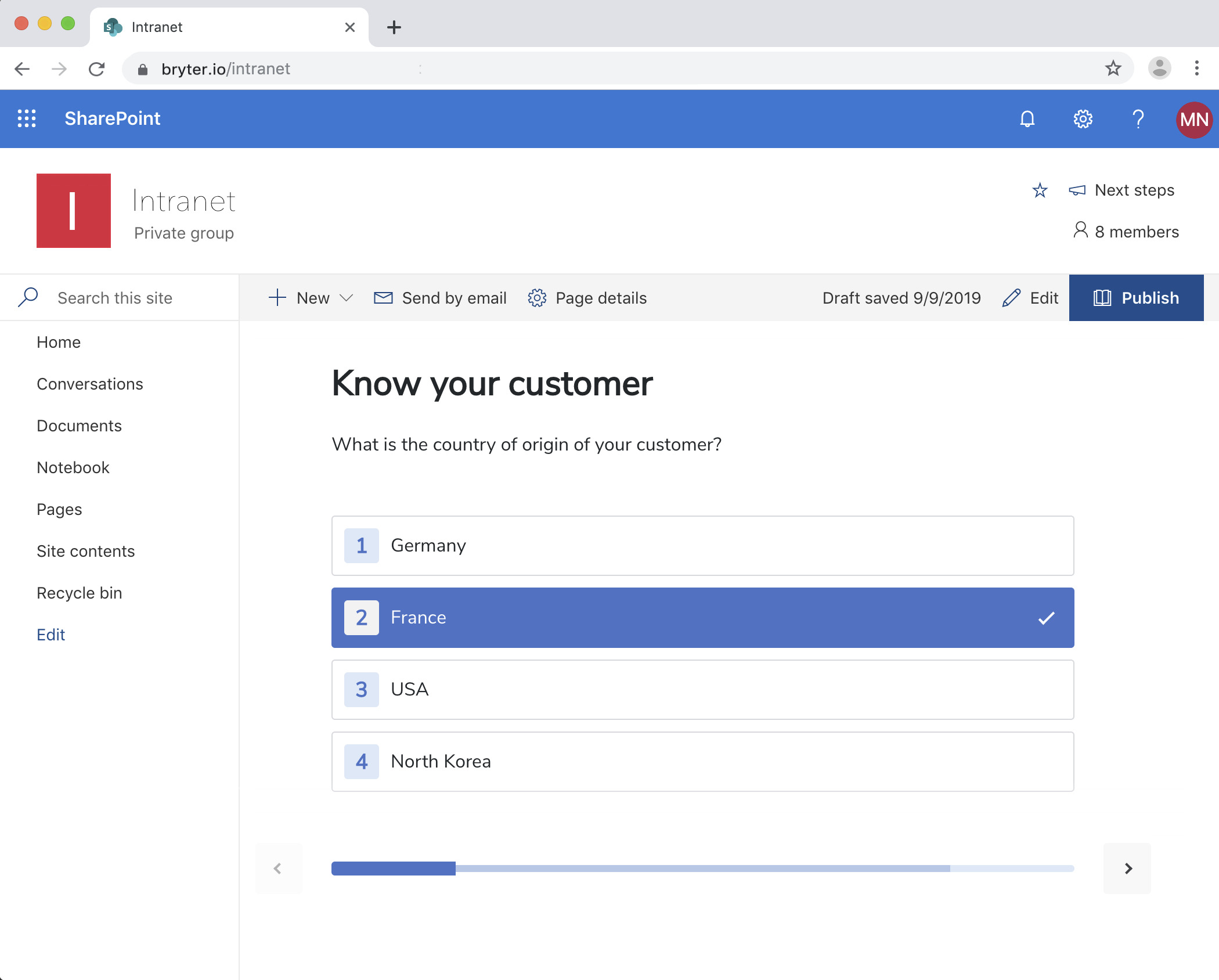 Deploy as an app for Microsoft Teams
A very elegant option is to deploy your module as an app for Microsoft Teams. You can easily share your knowledge with your colleagues by sending them BRYTER modules which will be opened in a new tab in Microsoft Teams.
Protection methods
There are multiple built-in solutions to restrict access to your modules.
Private URL
Each Wizard is protected through a unique hash id in its URL. The Wizard is not accessible by search engines and cannot be accessed by people not knowing the exact URL.
Password protected
For additional security, each Wizard can be protected through a password. The password can be changed for each Wizard individually.
IP range protected
Accessibility of a Wizard can be limited to a specific IP or IP range. This is especially useful if it will be used internally in an intranet.
Generate one-time sessions
BRYTER offers an API to create a one-time url with a limited lifetime. The provided url loads the Wizard as usual, but once all questions are answered or it has timed-out, it cannot be used anymore. This allows any kind of individual authentication, e.g. limiting access only to users of an intranet, a Sharepoint instance, or other authentication tools.