BRYTER provides you with a built-in statistics dashboard. You can access it from the MORE dropdown menu or by selecting the STATS button for your module in the dashboard. Statistics give you information about your module's usage over time as well as the recorded responses of individual users. Note that you can download your module's statistics as an Excel file. Alternatively, you have the option to opt-out of collecting statistics when you publish your module: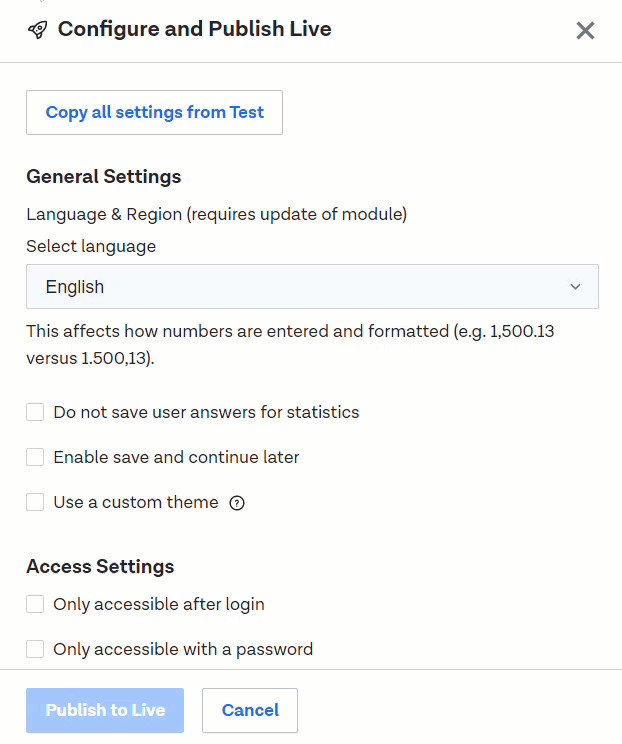 Once you download the statistics data you can also visualize your data by creating your own charts or graphs using Microsoft Excel. Find out How to download and open CSV stats in Excel for some additional guidance.
In this case, you have to download the module session data as a data table.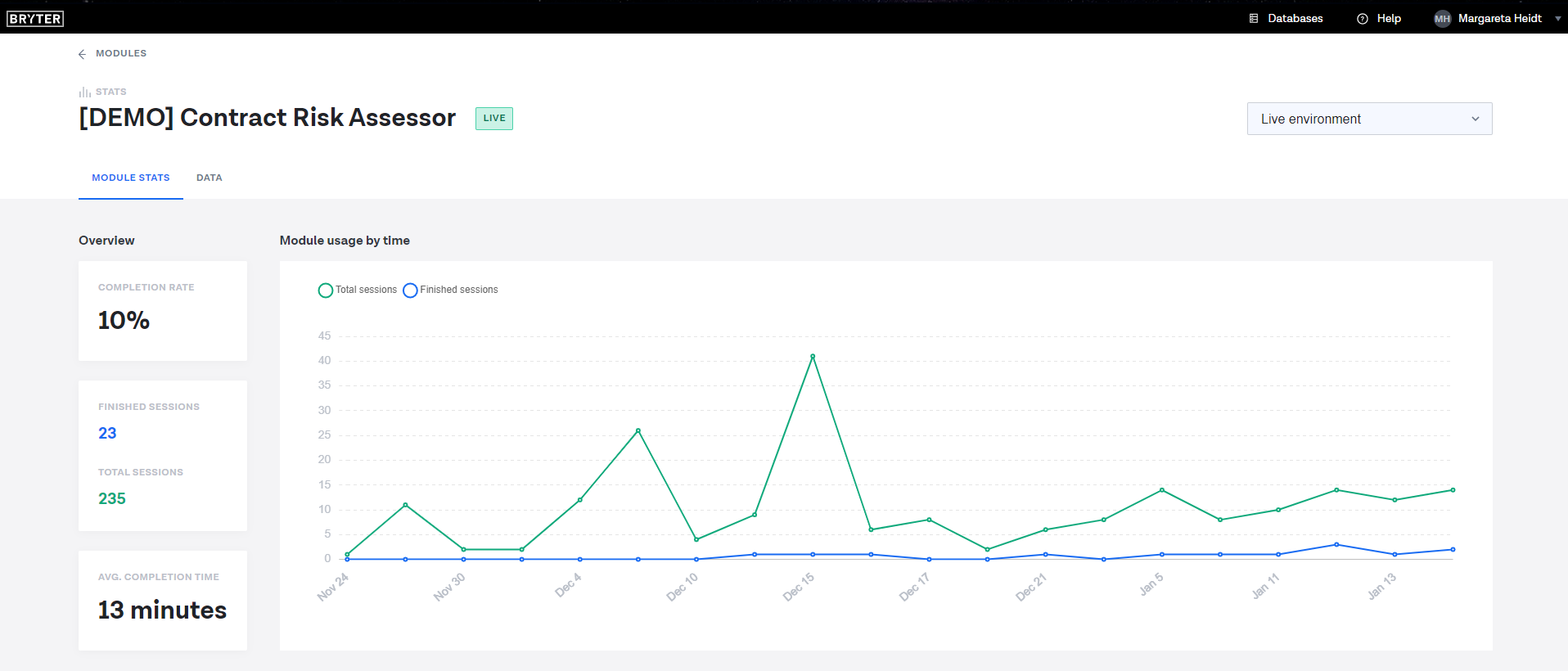 MODULE STATS parameters - Live and Test environment
COMPLETION RATE
An indicator that shows the ratio of started and finished Frontend sessions.
FINISHED SESSIONS
Displays how many Frontend sessions were finished successfully by reaching the Results page.
TOTAL SESSIONS
Displays how many Frontend sessions were started or in other words the number of Frontend visitors.
AVG. COMPLETION TIME
An indicator that calculates the average time it took for a user to complete the Frontend session.
DATA
View and download your module statistics in the Data tab. Like in Module Stats, you can switch between the session data collected in the Test or the Live environment.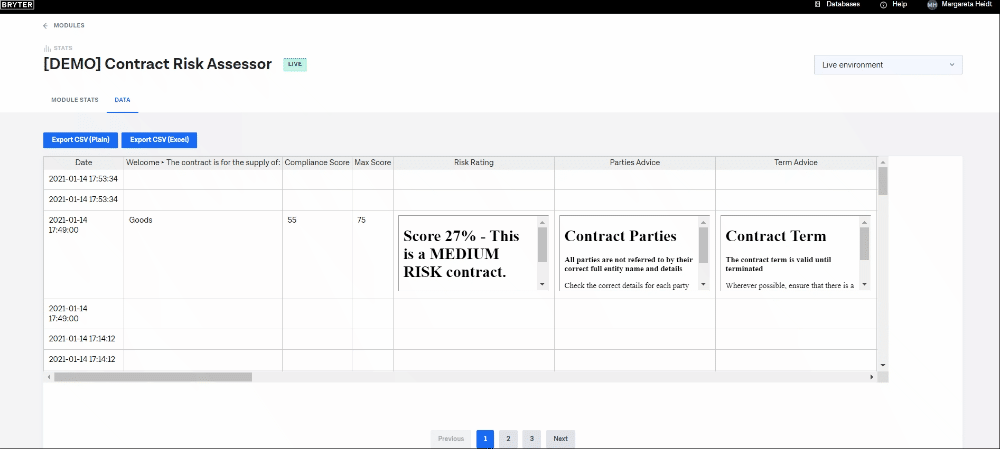 EXPORT CSV (PLAIN)
Download the entire sheet as a list with entries, separated by a comma.
EXPORT CSV (EXCEL)
Download the entire sheet as a data table, which can be edited using Microsoft Excel.