Use Case
When dealing with large sets of answer options, it may come in handy to group these. Suppose you are asking for the jurisdiction - from which you may later derive whether EU or non-EU law is applied. One possibility would be to work with a lot of duplicated conditions resulting in a large and complex module. Fortunately, there are better ways to deal with such a situation.
Procedure
In order to have a clear and manageable module, you can group these different jurisdictions into EU-member states and non-member states. This grouping approach can be implemented in three ways:
Method 1: Use assigned numeric values
You can attribute a numeric value to each group of answers. Assigned values can come in handy even in use cases without scoring or calculations. In some modules, you might want to show specific content based on a categorization into groups, e.g. country grouped into continent (Asia = 1, Europe = 2, Africa = 3, ....).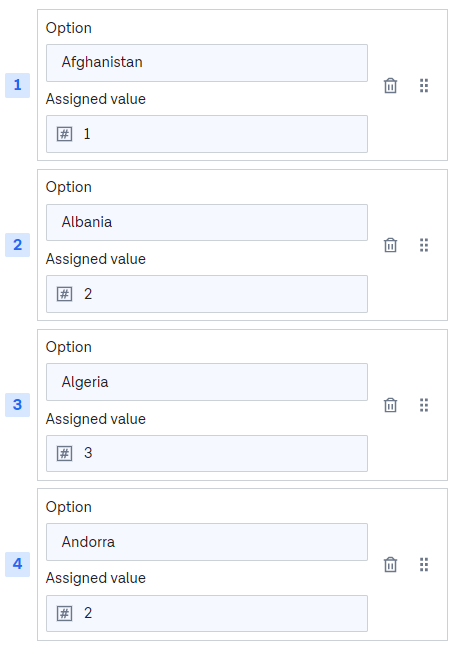 These values can then be used at a later stage to show specific content or add specific text block values (clauses) to a document.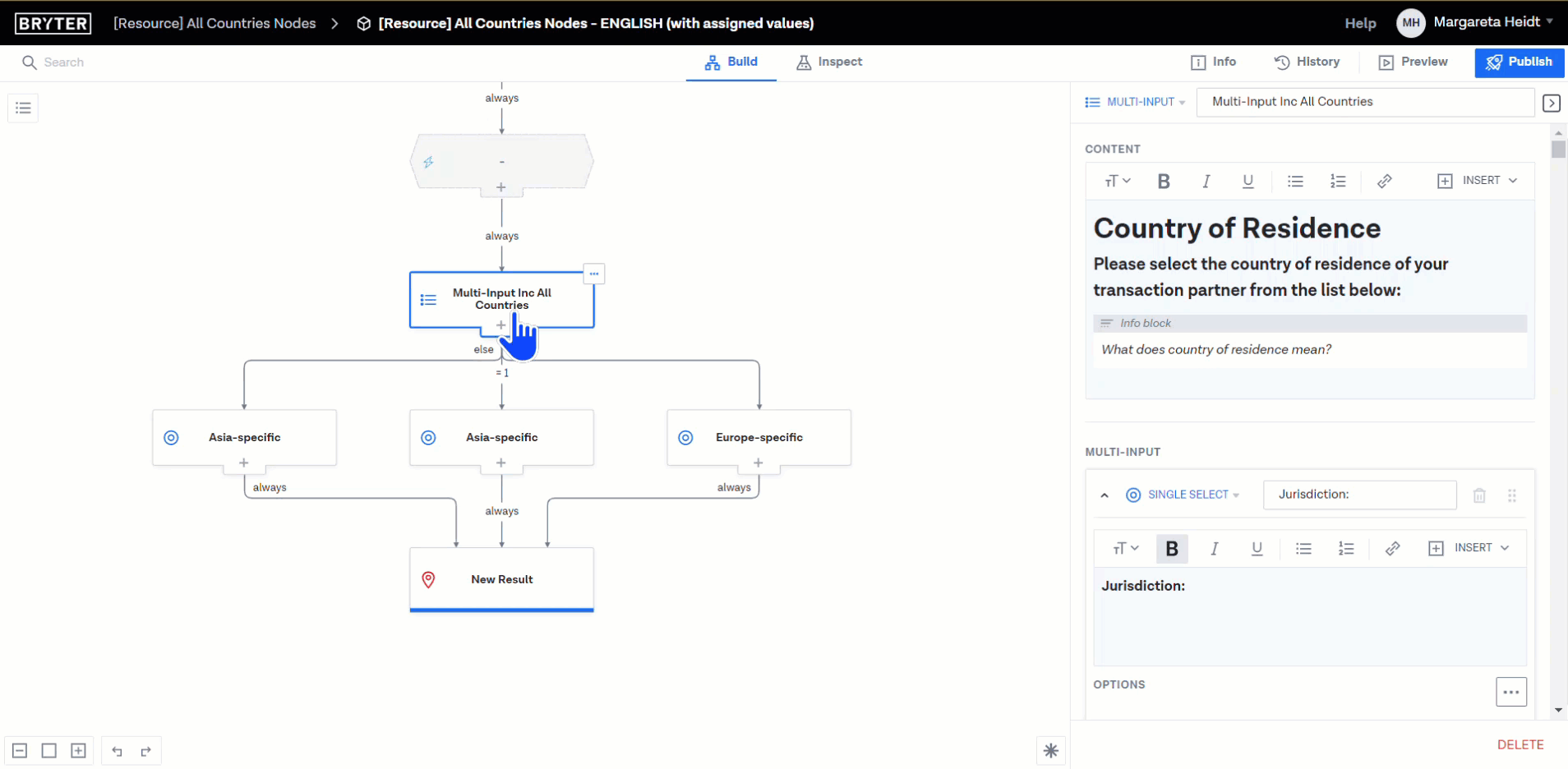 Method 2: Use Textblock Value Nodes
The second approach is based on Textblock value nodes. Similarly to Scoring, a base variable is created. To do so, you may create a Textblock value before the question related to 'Jurisdiction', name it 'Country Group' and leave it empty. Furthermore, two Textblock values are added after the 'Jurisdiction' question – all three nodes carrying the same variable name. They don't represent new variables, but update the base variable 'Country Group', illustrated by the two circular arrows.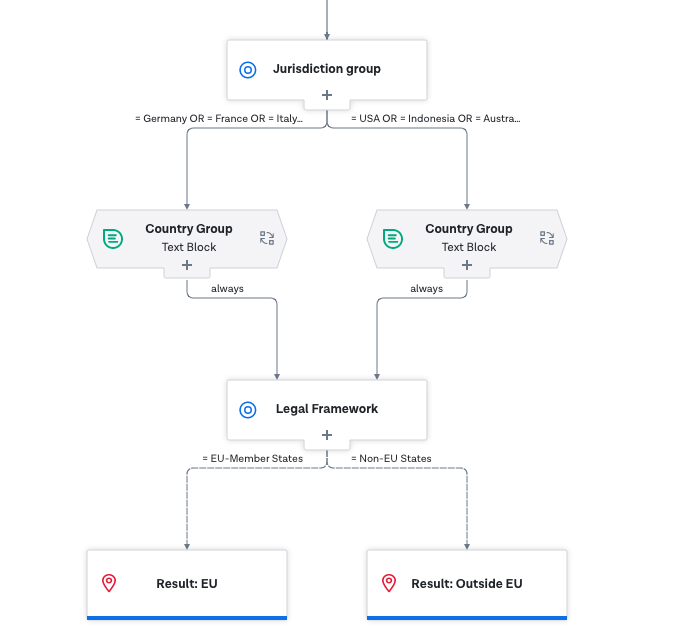 Each of these secondary Textblock value will contain a specific string of text – either 'EU-Member States' or 'Non-EU States'.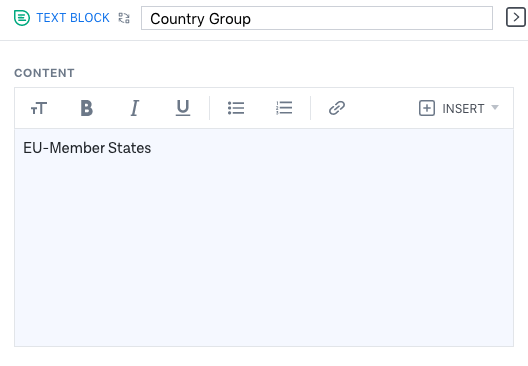 Each transition into the secondary 'Country Group' Textblock values will be defined with the respective conditions (see image).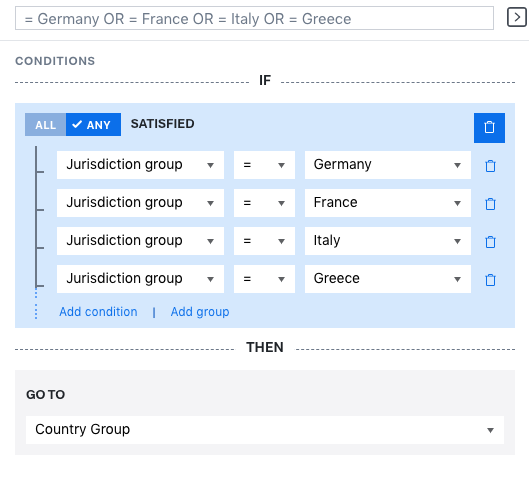 When using this variable 'Country Group', e.g. to define a transition's condition, you simply set the condition to 'Country Group ⊃ EU-Member States'. The sign indicates that the Textblock value contains the phrase 'EU-Member States' and thus refers to all EU jurisdictions.