Result nodes need to be added to your module to conclude the module and specific end-user session in the module stats. Every time end-users arrive at a result node, the module session will be marked as complete. If one of the paths in your graph does not end with a result node, Quick Check will display an error and guide the author to the detected error.
Two types of results exist:
Redirect result: Allows to redirect to another (or the same) module, data view, or external URL.
End result: Concludes the session and restricts end-users from clicking back when they reached an end result node.
What is a Result node?
Use a Result node to mark the end of your module. While you can only have one Start node, you can have multiple Result nodes -- one for each type of outcome -- in your module.  Note that every branch of your module must end in a Result node. Otherwise, your module will have a"dead end" and simply display an error message to your user. Please note that a missing result node will be indicated in Quick Check. 
In most cases, your module will have different results to match different possible outcomes to your module. However, you can also make one Result which uses conditional blocks to display information to your users based on their path through your module.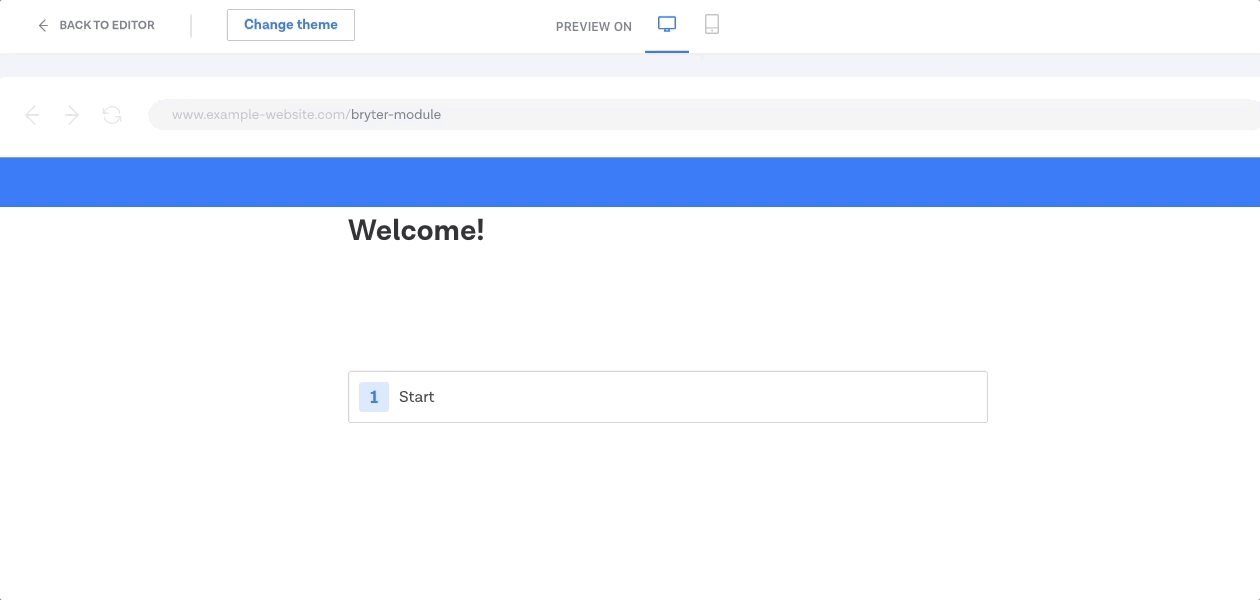 Add a Result node
To add a Result node, click the plus sign " + " below any node in your BRYTER editor. From the dropdown menu, select New Result.
In the Result node which appears, you can add a message in the Content area, adding custom text formatting as needed. Note that you can add a condition to the transition leading to the Result node to make sure only certain responses lead to specific Result nodes.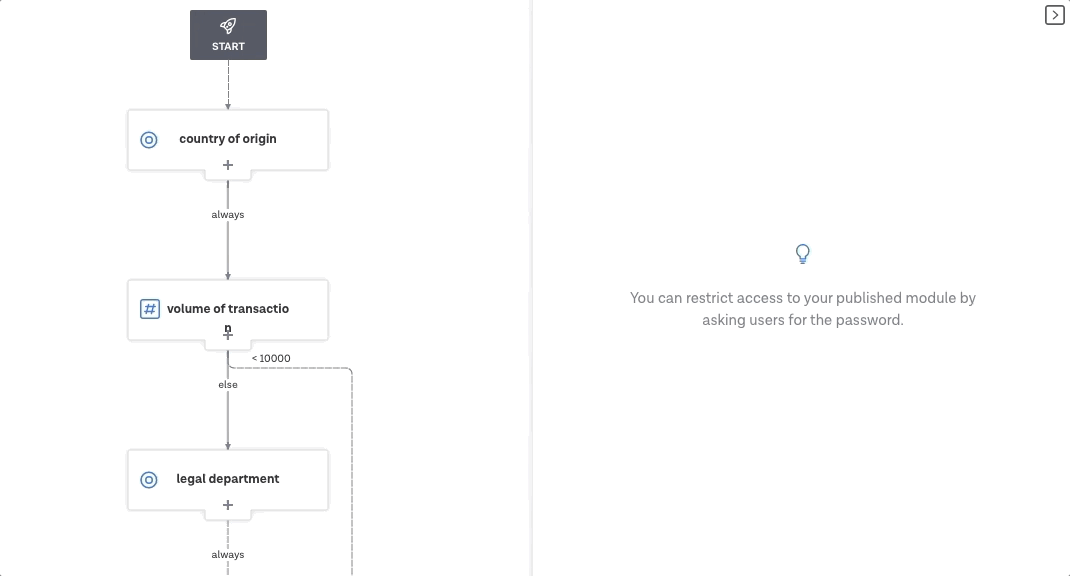 Use Conditional blocks in Results
While you can have an individual Result node for each of the outcomes in your module, you can also create one Result node for multiple outcomes and use Conditional blocks to display relevant information to the user depending on their path through your module.
To do so, create a Result node as shown above. Then, insert a Conditional block. Inside the Content area of the block, specify the content you want to display. Then, use the block settings to specify the conditions for displaying the content. In the example below, the content inside the Conditional block will only be displayed if the user selects North Korea as the country of origin. Learn more about Conditional blocks.