Insert images into the content area of a node, such as your company logo. You can also select the image and insert a hyperlink, thus creating a button.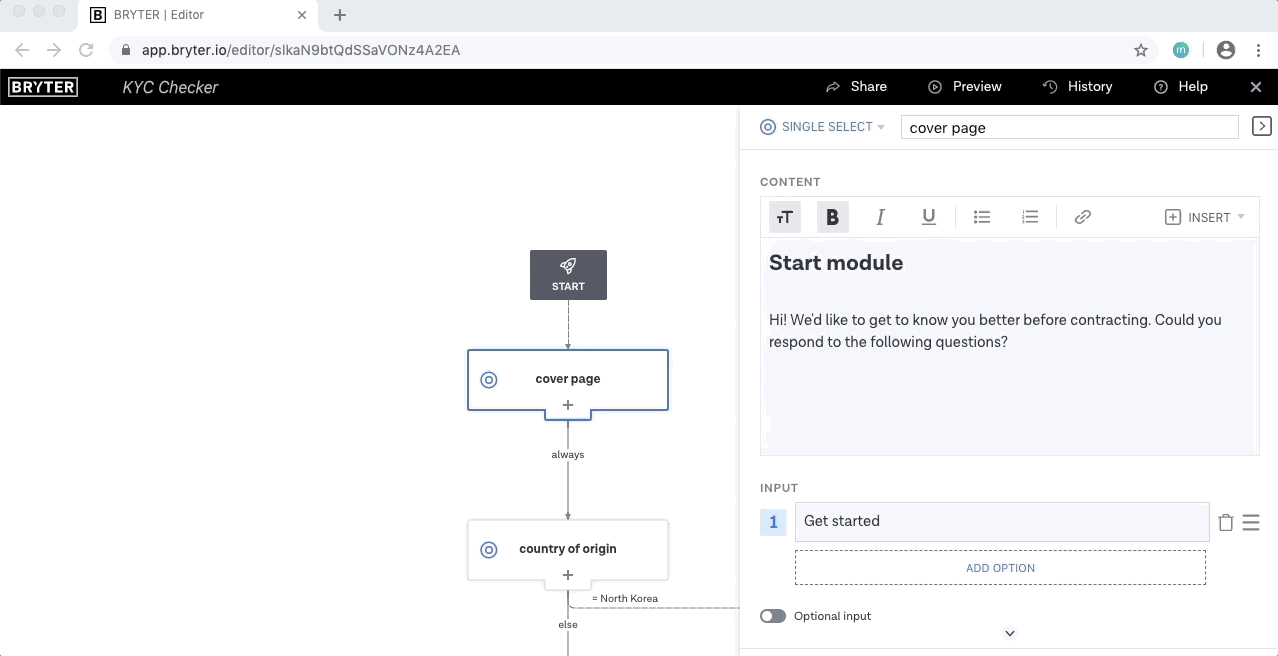 Procedure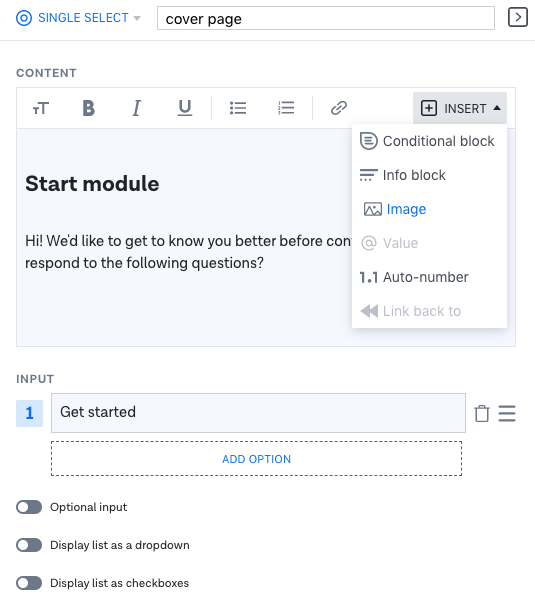 To insert an image, follow the steps below.
From the Content area of a node or action, click on INSERT.
Select Image from the dropdown menu.
In the pop-up that appears, you can drag-and-drop an image from your computer to upload it or simply enter the image's URL.
Scroll to the bottom of the pop-up window and click INSERT.
Acceptable file types include JPG, PNG, GIF, and BMP at this time. Note that you can also add a hyperlink to your image. This is particularly useful if you'd like to create a custom button in your module. Simply select the image click on the hyperlink button. Then, paste in your desired URL and hit Enter.
Best practices
💡 For full width images in the wizard, we recommend uploading images with a minimum width of 640px. In general, images in landscape format (when the image is wider than it is tall) are usually better suited and look better for end-users than images in portrait format or a square image.
Known limitations
❗ When adding GIFs via the insert option, they could be falsely misinterpreted as static image fiels (JPEG, PNG). If this happens, either use the URL option to link to the GIF (2) or simply drag the image into the upload field (1):