Use the History feature to access different versions of your module. For instance, you can restore your module to an earlier version.
Follow the steps below to access and restore different versions of your module.
On the top navigation bar, select History
Select then the version
Each version is labeled by a time and date stamp. Select a version to preview it in a "read-only" mode in the editor
On the top bar, select Restore to return to the selected older version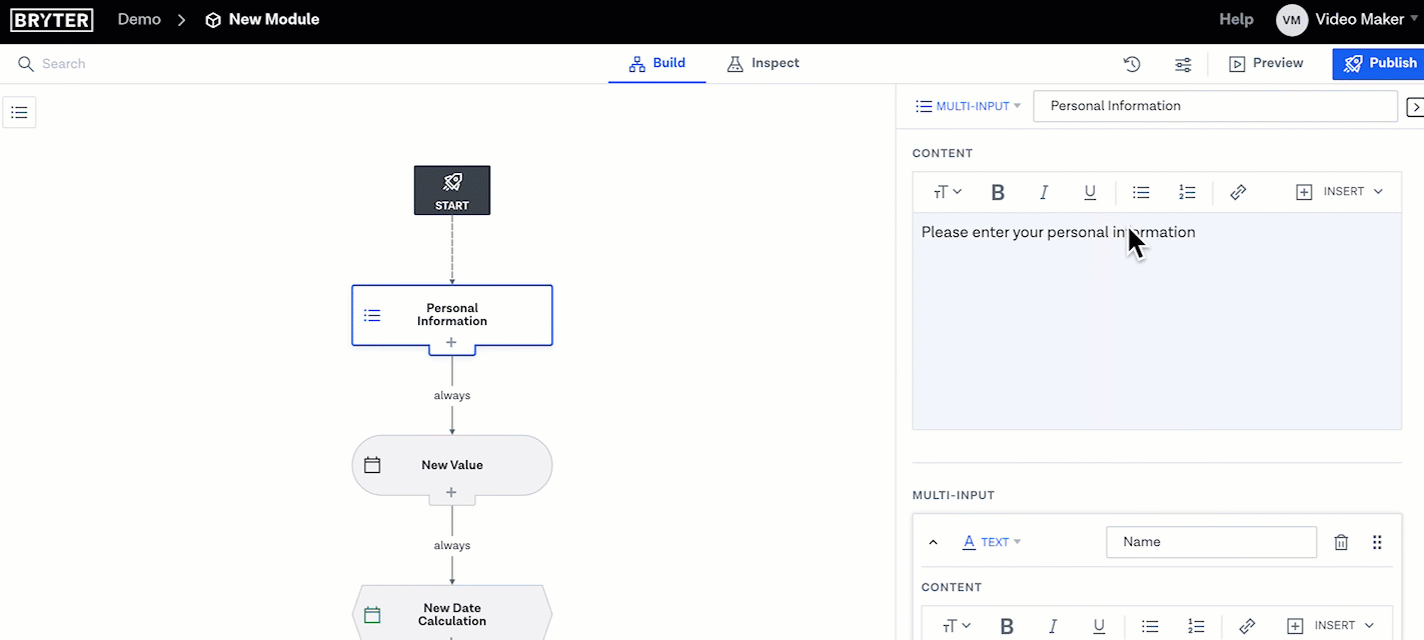 Use case
Let us say you have made a mistake in your module and cannot undo it. Fortunately, BRYTER automatically saves different versions of your module and stores them. Each version is labeled with a time stamp. Access these older versions through the History functionality and restore your current module to an earlier version.
When you hover over the different versions of your module, you may notice a button with a blue pencil appear in the navigation bar. Select the button in order to provide a description for a specific module version. A pop-up window will appear where you can type in your description. It will be displayed beneath the time stamp.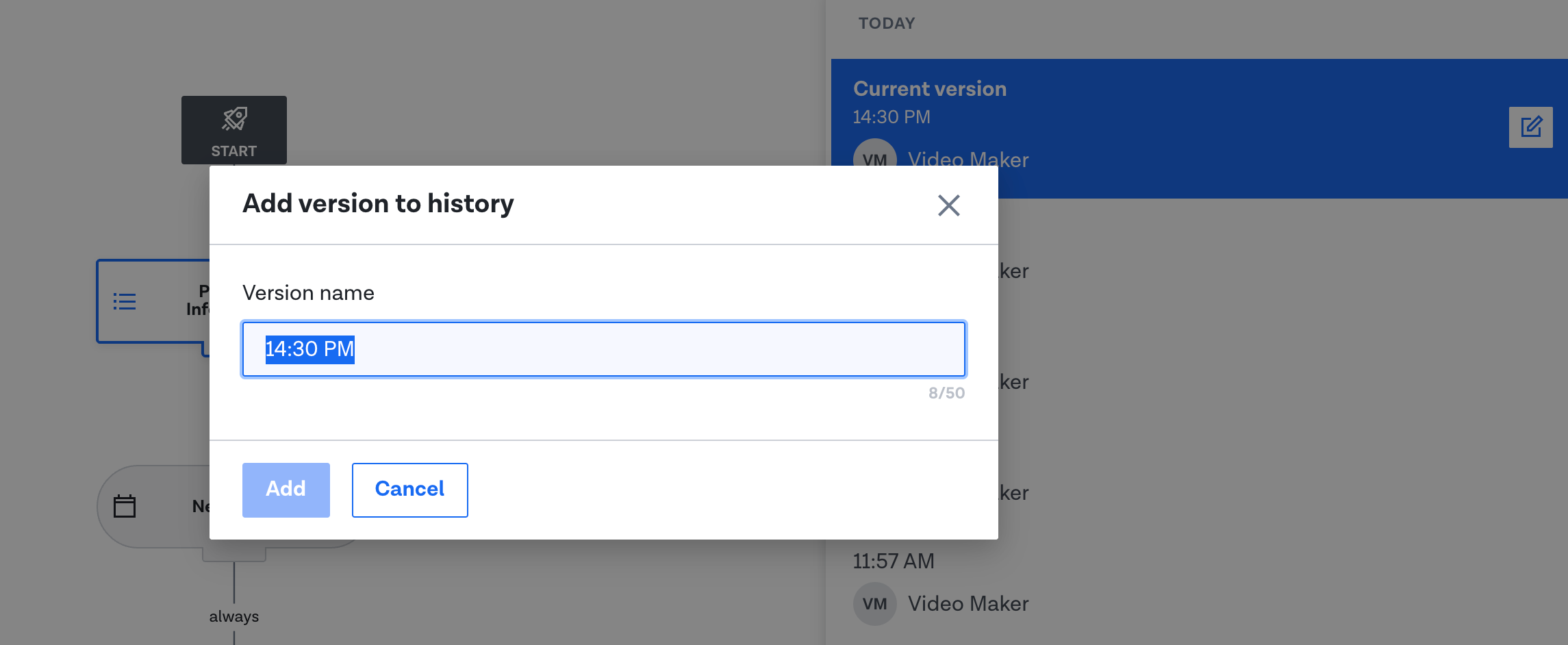 Additionally, the version history also displays badges to indicate if the respective version of the module has been published to the Test or Live environment. A grayed out badge will be displayed for previously published modules in the version history list.