Use referencing to insert the value of a variable, e.g., in the content of a node. This variable can come from a previous node, a case database, an integration, or it can be the variable of a built-in value. As an example, you can display a person's name when the name was previously asked for in another node.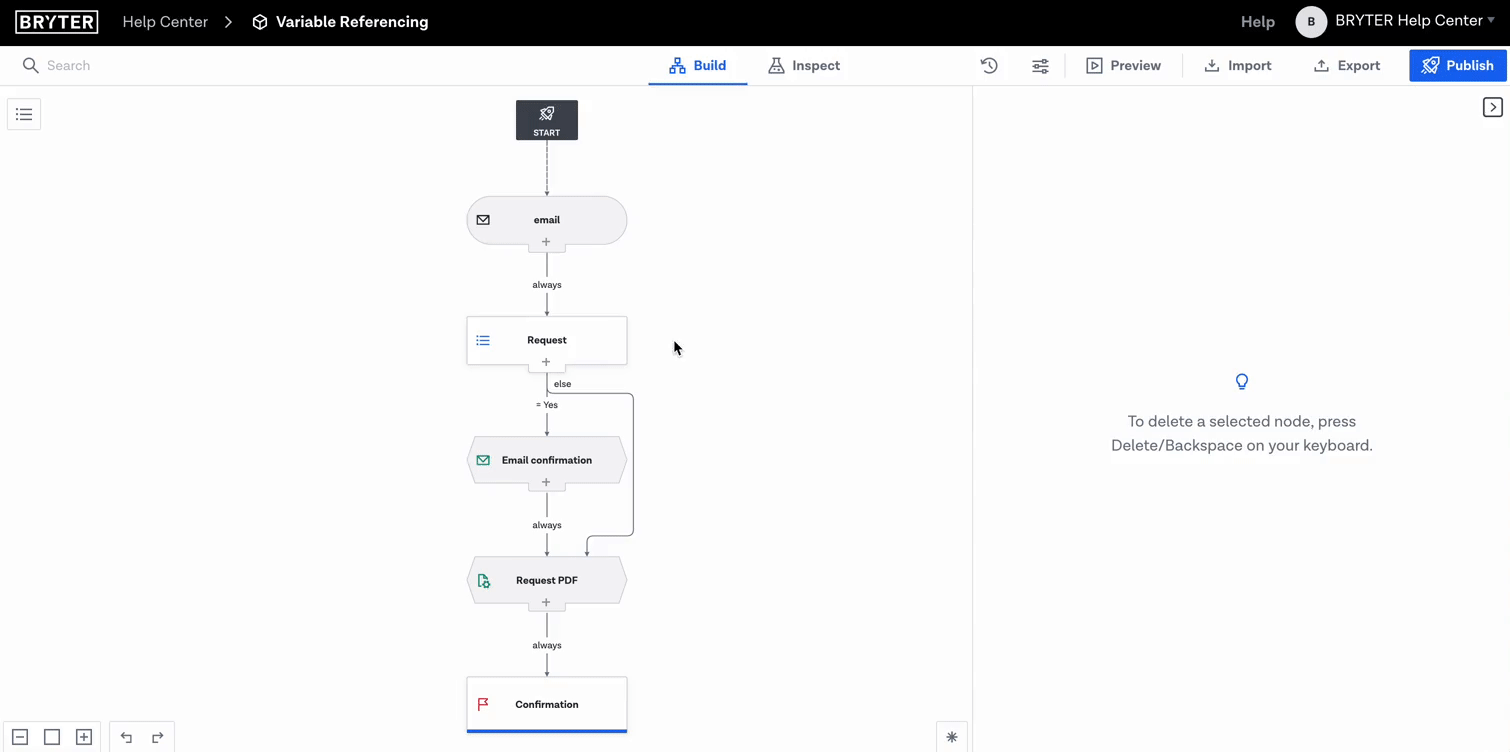 To reference a variable and display its value, type the "@" symbol and select the value to display. Alternatively, click + INSERT and select @ Value from the dropdown menu.
In the value picker, choose from a list of values coming from previous nodes, case databases, integrations or BRYTER's built-in values.
You can reference variables in many places, including nodes, hyperlinks, answer options of Single Select or Multi Select nodes, and conditions.
💡 Use the search function to find relevant values quickly. The icon in front of the name indicates the variable type of the value.
💡 Reference a document variable to show a download button, e.g., in a Result node.
If you want to bring variables into documents, have a look at automatic document generation.